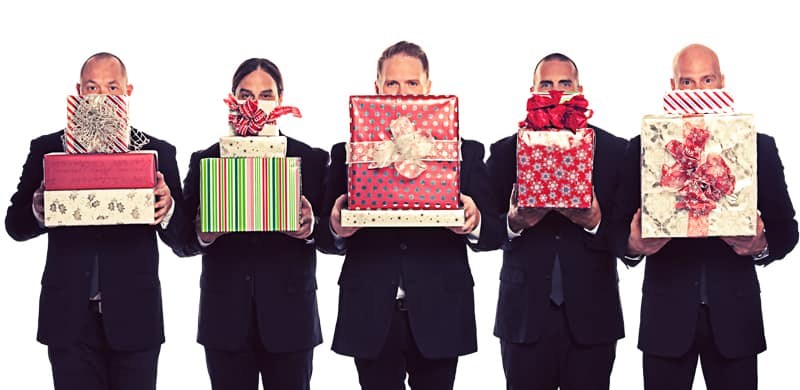 Since their debut in 2001, GRAMMY®-nominated, multiple American Music Award and Dove Award winners MercyMe have sold more than 8.5 million units in CD, single and DVD sales, garnered 27 No. 1 multi-format Christian radio singles and four consecutive mainstream radio hits. Their brand new project MercyMe, It's Christmas! offers a fresh spin on seasonal favorites as well as several original songs; the album is available in stores now.
Favorite Tradition // Christmas light hunting, opening one – only one – present on Christmas Eve, Christmas Eve services, Advent calendars, telling the Christmas story and teaching their kids about the celebration of Christmas.
Favorite Holiday Gift // Guitar amp, guitar, Dynamite 8-Track Player, first leather jacket and an Atari video game console.
Favorite Gift Given // Pick-up truck, cedar hope chest, handmade prie-diew (prayer kneeler) and handmade guitar straps.
Favorite Christmas Decorations // Model airplane, bird-shaped whistle, box of ornaments bought from start of marriage, Snoopy on skis and Christmas stockings.
##
Get Connected with MercyMe:
Website
Twitter
Facebook
Instagram
Media Contact:
Velvet Kelm & Courtney Hyder
the media collective
velvet@themcollective.com
courtney@themcollective.com
(615) 591-7989
www.themcollective.com