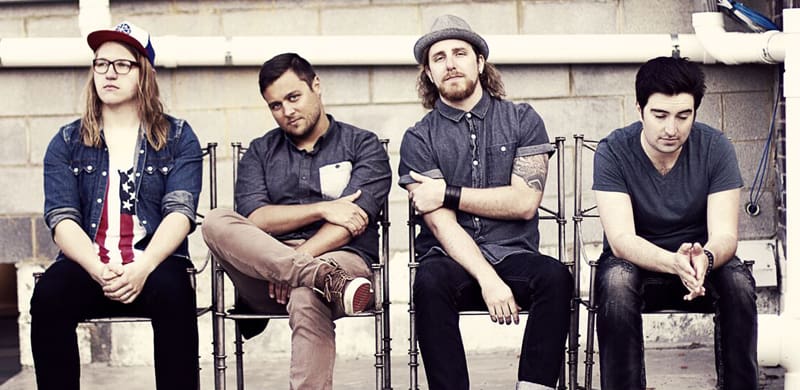 "Brightwork" Named Winner of Christian Festival Association's 2015 National Talent Search Competition
November 17, 2015 – The Christian Festival Association (CFA), a group of the nation's largest Christian music festivals, announced today that "Brightwork" has been selected the winner of its 2015 CFA National Talent Search Competition. Brightwork had won the regional the talent search competition at Rock the Desert Festival in Midland, Texas last August. The band was selected by a panel of judges from among a group of talented Christian artists who had also won regional competitions at 2015 CFA festivals from coast to coast. As a result of their overall victory, Brightwork will receive a full performance slot at all participating 2016 CFA events.
Brightwork is a pop-rock band from the greater Roanoke area in Southwestern Virginia. They booked their first show with Sanctus Real in May of 2009 before ever having a band practice, so with the pressure on, the fledgling group of friends logged a series of marathon practices in stuffy basements and fly-riddled trailers. By the end of that first summer of writing and performing, Brightwork discovered that their direction had evolved from a project into a calling. Now 6 years and hundreds of shows later, Brightwork is continuing to polish their sound and evolve as an artist. Their most recent project, Hope For Love, was their first full length album and released late in 2014.
"It was a true honor to be nominated in 2014 and again in 2015 to be considered by the CFA as one of the best independent acts in Christian music. It is a huge compliment and very humbling to have been declared the national winner," said Caleb Carpenter of Brightwork. "As a band, we want to love the people of this world as Christ loved them, to share and pray with the good in spirit, as well as the broken and needy. This platform has given us influence to speak into the lives of others, and we intend to use it to share the Gospel of Jesus Christ. We look forward to sharing His timeless truth with audiences around the country next summer at the CFA's 2016 events."
Brightwork's members are: Caleb Carpenter–Lead Vocals/Guitar., Micah Petrosky-Bass/BGV's, John Davis-Lead Guitar and Andrew Wycoff-Drums. The artist's website is brightworkband.com.
"Choosing one winning artist among an incredible group of finalists was a very difficult task for our panel of judges," said CFA president Kevin Newton. "Ultimately, they have chosen a great new artist with a proven heart for their music and ministry."
##
About the Christian Festival Association:
Now in its eleventh year, the Christian Festival Association is comprised of thirty six of the nation's largest Christian music festivals – all united by a common goal: to bring glory of God. The group meets regularly via conference calls and at an annual meeting in Nashville to discuss matters such as talent development, spiritual content, event production, marketing, national sponsorship acquisition and other topics of common interest. The Association's website is www.christianfestivals.com.
Media Contact:
Bob Thompson
Executive Director
Christian Festival Association
www.christianfestivals.com