"Alive | City" Named Winner of Christian Festival Association's 2017 National Talent Search Competition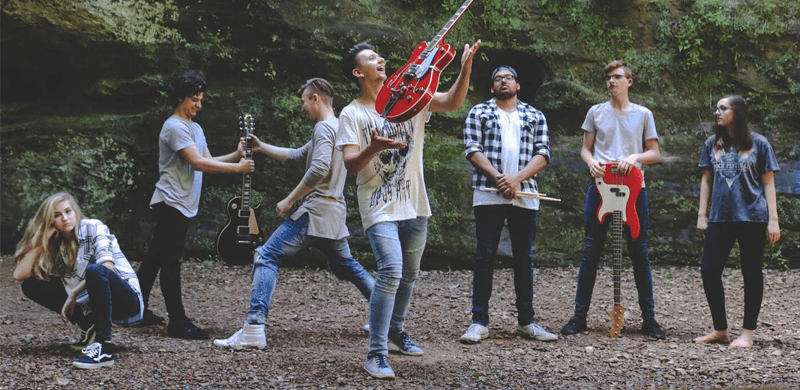 Nashville – October 4, 2017 – The Christian Festival Association (CFA), a group of the nation's largest Christian music festivals, announced today that "Alive | City" has been selected as the winner of its 2017 CFA National Talent Search Competition. The announcement was made in conjunction with the Association's annual meeting in Nashville, Tennessee this week.
ALIVE | CITY won the regional the talent search competition at Kingdom Bound Festival in Darien Center, New York in July. The band was selected by a panel of judges from among a group of talented Christian artists who had also won regional competitions at ten of the thirty-seven 2017 CFA festivals from coast to coast. As a result of their overall victory, ALIVE | CITY will receive a full performance slot at all ten participating 2018 CFA events.
Hailing from Detroit, Michigan, ALIVE | CITY has a unique ability and desire to bring a modern American pop sound that is accessible to mainstream and Christian radio while staying firmly rooted in the local church. The members of the band, who range in age from 16 to 19 years old, believe that music should both reach and lift people and they want their expression of art to be glorifying to God and inspiring to people both in the church and out of it. The band's name comes out of Ephesians 2:1-10 that proclaims Jesus' power to make us alive even though we are dead in sin. According to 18-year-old lead singer Zachary Schossau: " We want to the world to know about the life giving power of Jesus." Schossau and his bandmates serve their local church in Detroit in various capacities in worship ministry when not on the road touring. The artist's website is alivecitymusic.com.
"Choosing one winning artist among an incredibly diverse and talented group of regional festival winners was a very difficult task for our panel of judges," said CFA president Donna Russo. "Ultimately, I believe they have chosen a group of young men and women who are passionate about Jesus and His renown."
About the Christian Festival Association
Now in its thirteenth year, the Christian Festival Association is comprised of thirty seven of the nation's largest Christian music festivals – all united by a common goal: to bring glory of God. The group meets regularly via conference calls and at an annual meeting in Nashville to discuss matters such as talent development, spiritual content, event production, marketing, national sponsorship acquisition and other topics of common interest. The Association's website is www.christianfestivals.com.
##