NEWS: Former Lead Vocalist In 1 Girl Nation, Carmen Justice Steps Out As Solo Artist Revealing Her First Single, "Flaming Arrows"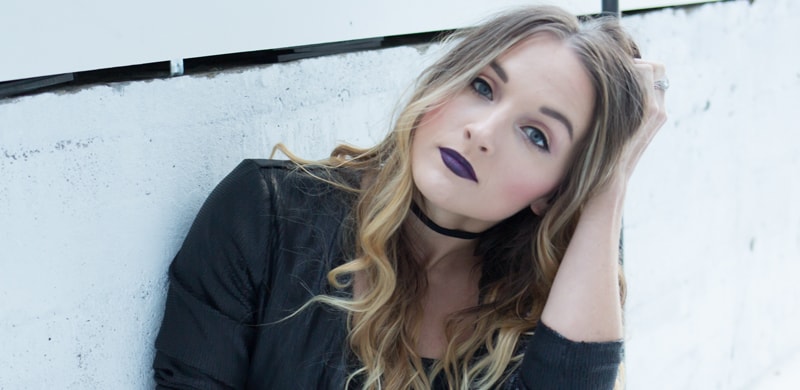 New Pop/Alternative Track To Drop January 20
January 6, 2017 (Los Angeles, Calif.)—Carmen Justice has been a front-woman in Dove nominated girl band 1 Girl Nation for the past five years, and this year, she is stepping out on her own as announced by CCM Magazine exclusively this morning. Her single "Flaming Arrows" marks Carmen's first release as a solo artist as she moves into the next chapter of her music evolution and will be available on all digital platforms on January 20.
Writing the song from a place of uncertainty and doubt, the pop/alternative song's driving rhythms give way to explosive melodies in an anthem about overcoming fear. The song was written days after 1 Girl Nation split giving her the creative freedom to explore new sounds and a stylistic tone that is genuine to her artistry while exploring the raw and vulnerable emotions Carmen felt during a time of peers expressing doubt about her career, extreme financial uncertainty and still dealing with past broken relationships.
"I was haunted by the bad experiences I had gone through as an artist, as a woman, and it was starting to control my mind," explains Carmen. "I got so burned by people in my life and the entertainment industry that I didn't know how much longer I could take it." She continues, " I was always living in fear…fear of not making enough money, fear of failure, fear of people knowing my mistakes I've made in my life…the list could go on … but I was comforted by Ephesians 6:16 that says 'take up the shield of faith, with which you can extinguish all the flaming arrows of the evil one.' With the faith I have in Jesus, I can overcome all of these voices of fear in my head."
The pop star's desire is for this song to empower those who are struggling with their own ghosts, whether it be bullying, addiction, anxiety, shame, doubt and help them take control of their fears, face them and put them in the past.
Carmen Justice is a critically acclaimed pop star, recognized as one of three vocalists in the Dove Award nominated girl group, 1 Girl Nation (1GN). She has shared the stage with mega artists including TobyMac, Sidewalk Prophets, NF, and Andy Mineo. But after five years being a part of a group, Carmen is stepping out on her own as a solo artist, revealing a more edgy pop/alternative sound paired with honest lyrics. The Nashville native is preparing to release her first single "Flaming Arrows" in January 2017, with an EP to follow later in the year. Carmen's hope is to empower listeners to overcome their fears and love those around you.
##
Connect with Carmen at:
Twitter: Carmenjofficial
Instagram: @carmenjusticeofficial
Facebook: Carmen Justice Official
MEDIA CONTACT:
Christina Garvin
Sundari PR
Christina@sundaripr.com
805.229.1612