NEWS: New Release Today Premieres Carmen Justice's "Flaming Arrows" Music Video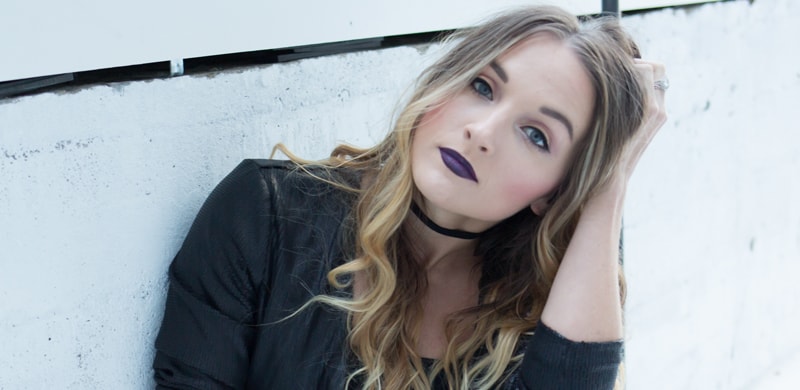 Pop/Alternative Track Now Available on Digital Platforms Nationwide
Los Angeles, Calif. – Jan. 20, 2017—Recently Carmen Justice announced her departure from pop girl group 1 Girl Nation (1GN) and that she was embarking on a new journey as a solo artist, and this morning she premiered her new sound, new look and new video for her debut single "Flaming Arrows" as seen exclusively on New Release Today.
The video, directed by Matt Hadley of Wander Creative Productions, was shot in Franklin, TN at the Imago Dei boutique in partnership with Big Hill Productions. With the video, Hadley and Carmen wanted to create a visual representation of the emotion from the song showing the struggle and inner turmoil that fear can cause, especially in dark places of isolation. Throughout the course of the video, rays of daylight begin to peak through representing hope overcoming fear.
When writing the song, the Nashville native was enduring a season of doubt and anxiety.
"I was haunted by the bad experiences I had gone through as an artist, as a woman, and it was starting to control my mind," explains Carmen. "I got so burned by people in my life and the entertainment industry that I didn't know how much longer I could take it." She continues, " I was always living in fear…fear of not making enough money, fear of failure, fear of people knowing my mistakes I've made in my life…the list could go on … but I was comforted by Ephesians 6:16 that says 'take up the shield of faith, with which you can extinguish all the flaming arrows of the evil one.' With the faith I have in Jesus, I can overcome all of these voices of fear in my head."
Carmen Justice is a critically acclaimed pop star, recognized as one of three vocalists in the Dove Award nominated girl group, 1 Girl Nation (1GN). She has shared the stage with mega artists including TobyMac, Sidewalk Prophets, NF, and Andy Mineo. But after five years being a part of a group, Carmen is stepping out on her own as a solo artist, revealing a more edgy pop/alternative sound paired with honest lyrics. The Nashville native is preparing to release her first single "Flaming Arrows" in January 2017, with an EP to follow later in the year. Carmen's hope is to empower listeners to overcome their fears and love those around you.
For more information on Carmen Justice, please visit www.carmenjusticeofficial.com.
Connect with Carmen on:
Twitter: Carmenjofficial
Instagram: @carmenjusticeofficial
Facebook: Carmen Justice Official
##
MEDIA CONTACT:
Christina Garvin
Sundari PR
Christina@sundaripr.com
805.229.1612