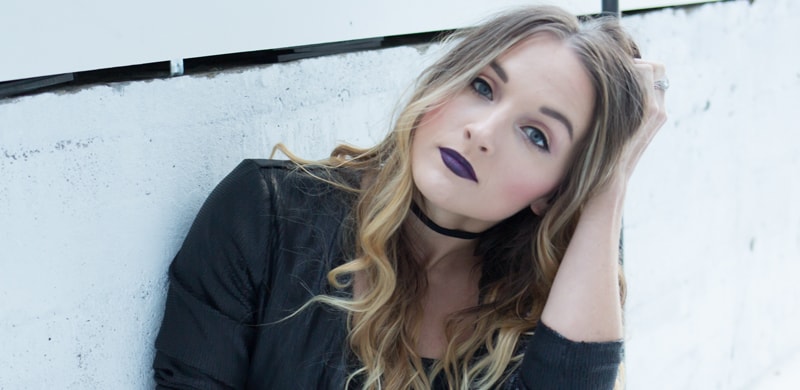 Music Video for Pop/Alternative Single Premieres Exclusively on New Release Today
Nashville, Tenn. (June 2, 2017)— Pop/alternative artist Carmen Justice, formerly of 1 Girl Nation, just dropped her second single "Red & Yellow Black & White" featuring GabeReal from TobyMac's Diverse City Band. The music video for the hot new pop/rock track premiered exclusively on New Release Today earlier today. Watch it here:
Carmen and GabeReal wrote the song along with David Thulin and Jonathan Thulin. David Thulin, who has produced music for all-stars including Andreas Moss, DJ Kirk and Beckah Shae, produced the song creating a powerful anthem of unity.
"There is so much happening in the world right now that could be solved in an instant if we would learn to just embrace each other with love," explains Carmen. "We are living in a time that it has become acceptable to tear each other apart and box people into categories based on the color of their skin. As Christians, we are called to LOVE people regardless of race, religion, culture or nationality. Remember the old children's song 'Jesus Loves The Little Children'? The line from that nursery rhyme says, 'red and yellow black and white, they are precious in His sight' and that triggered the concept of this song. I truly feel like with the hate, discrimination, wars, fighting, judgment, and anxiety different people groups are facing each and every day, LOVE seems to be the missing piece."
The music video, which premiered on New Release Today this morning, was shot in the heart of Music City (Nashville) and was directed/edited by Matt Hadley of Wander Creative. It features choreography by Albanus Thierry and the rapping talents of Carmen's good friend GabeReal (Diverse City Band).
"Red & Yellow Black & White" is the follow up single to "Flaming Arrows," the debut single that launched Carmen's solo career back in January. Carmen is currently working on her EP set to release later this year.
Carmen Justice is a critically acclaimed pop star, recognized as one of three vocalists in the Dove Award nominated girl group, 1 Girl Nation (1GN). She has shared the stage with mega artists including TobyMac, Sidewalk Prophets, NF and Andy Mineo. But after five years being a part of a group, Carmen is stepping out on her own as a solo artist, revealing a more edgy pop/alternative sound paired with honest lyrics. Carmen's hope is to empower listeners to overcome their fears and love those around you.
##