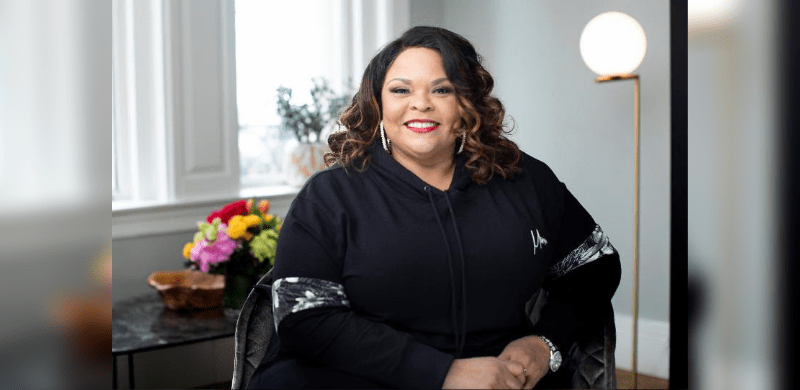 GRAMMY® Award-Winning Gospel Singer, NAACP Image® Award-Winning Author and Actress Inspires Her Fans and People Everywhere to Join Her Journey to Wellness with WW
NEW YORK, (April 9, 2019) – Today, WW (NASDAQ: WTW) – the new Weight Watchers – announced that GRAMMY® Award-Winning Platinum Recording Artist Tamela Mann is joining as a new ambassador. Mann is focused on developing healthier habits and losing weight so that she can live healthier for herself and her family. As an ambassador for WW, Mann will share her weight loss journey and the motivation behind her lifestyle changes, and she is inviting her community of fans, friends and family to join her.
"I am blessed to have achieved so much in my life. I am so excited to embark on this new lifestyle journey to become my best self with my new partner WW," said Mann. "I'm so glad to have the WW program to give me the tools and inspiration I need to lose weight and that my family will be there to support me along the way. I look forward to showing my fans and people everywhere how WW is the program and community for weight loss and wellness."
Mann is embarking on the final leg of Tyler Perry's "Madea's Farewell Tour" and is the recent recipient of an NAACP Image Award for Outstanding Literary Work for her debut book, co-authored with her husband David Mann and Shaun Saunders, "Us Against the World: Our Secret to Love, Marriage and Family."
"Tamela is a wonderful addition to our WW family as we build on our leadership in weight loss to become the world's partner in wellness," said Sherry Thompson, SVP of Community Engagement & Activation for WW. "WW aims to make wellness accessible to all by helping millions of people adopt healthy habits for real life. With Tamela's help, we hope to inspire more African American women and their communities to live healthier by providing the tools, information and inspiration to get there."
Mann is working with a WW Coach and using the highly-rated WW app to follow the program. The WW program is grounded in science, enabled by technology and powered by community. It is more effective and livable than ever, and WW remains a category leader, having been ranked #1 "Best for Weight Loss" for the ninth year in a row by health experts in the 2019 Best Diets rankings released by U.S. News & World Report.
Mann will document her experience on the WW program on her social media channels, frequently checking in with fans while on tour, in the studio and during everyday life at home. To stay connected to her journey on WW, follow her on Instagram, Twitter and Facebook.
For more information and a special offer to join, please visit ww.com/tamelamann.