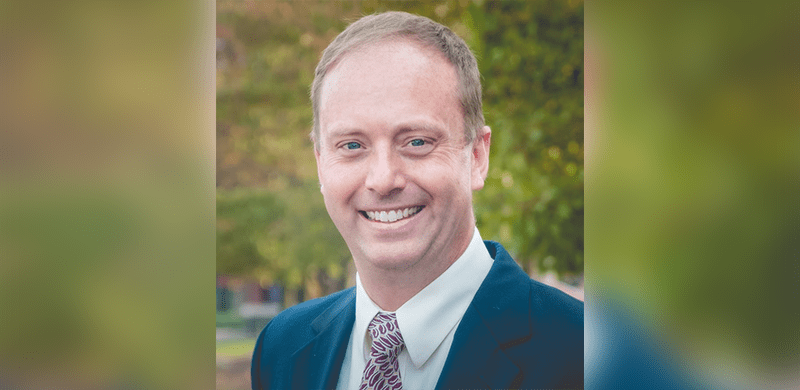 Ongoing column has produced two exclusive
song-based interviews a week since 2008
Boise, Idaho (March 19, 2018) — In what is quite possibly the longest running interview series in the Christian music industry, the "Behind the Song" devotional column by NewReleaseToday writer Kevin Davis has hit its 900th installment, and as of this month, celebrates its 10th anniversary.
Davis began the series in the early years of NewReleaseToday (then known as NewReleaseTuesday.com), with a passion for unpacking the biblical messages behind his favorite Christian songs, driven by his life-changing encounter with God through Jars of Clay's self-titled debut album.
"I started the series due to my testimony that the biblical messages behind the songs in Christian music led me to a saving faith in Christ, for which I'm eternally grateful," Davis said. "In reflecting on the 10-year anniversary of starting the 'Behind the Song' devotional series on NRT, I am continually in awe and moved by the power of God's Word."
His first installment in the series was a devotional based around the Third Day song, "Nothing Compares," which published March 10, 2008. In that opening column, Davis connected the song to Philippians 3:8-11, which includes: "I consider everything a loss compared to the surpassing greatness of knowing Christ Jesus."
In the decade since, Davis has averaged publication of two devotionals a week, speaking with a number of artists from every subgenre of Christian music. His 900th devotional published March 6, asked Fireflight about their new single, "I Won't Look Back."
"Kevin Davis has had a heart of servanthood from the very beginning with a passion to not just interview artists, but to hear their heart, pray with them, build true friendships and share the biblical influences in all of these incredible songs," said Kevin McNeese, Founder/President of NewReleaseToday. "His passion is evident in the numbers. Ten years. Nine hundred devotionals. And still going strong. Amazing!"
Over the course of Davis' 900 devotionals, Centricity Music singer-songwriter Jason Gray has been interviewed the most, having dedicated 14 different installments to his songs, although collectively, the artists of Bethel Music represent 17 total devotionals in the series. Francesca Battistelli follows with 12 devotionals, with Skillet, Plumb and Meredith Andrews garnering nine articles apiece. Rend Collective and Matthew West have seven devotionals each.
"One of my favorite things about music is that a good song can start a good conversation," Jason Gray explained. "Kevin has been creating a space for good conversations to happen for 10 years. I have been so grateful and honored to be in conversation with him over the years. It has become something I look forward to with each new release of mine and I'm thankful that my songs have had a chance to be spoken about with such dignity and value."
"Some of my favorite conversations about music and life and faith and sorrow and hope have been with Kevin Davis of NRT," said Ellie Holcomb. "He is insightful and kind, and I'm so grateful to have been warmly invited into the NRT community over the years!"
John Cooper of Skillet agrees. "Congrats to Kevin on the 900th behind the song devo! I appreciate Kevin's passion for the Word and his passion to take the message from songs and explain them in a simple, but profound way. I know that Christian music has been impactful in his life just as it has been in mine. I hope he continues to share the message for at least another ten years!"
"Nine hundred devotionals? Congratulations to Kevin on an amazing 10 years of tireless work," stated Battistelli. "I have had the privilege of being a part of 12 of these devotions, and he's always been so kind. Here's to 900 more!"
"I have very much valued being able to share my heart and music through Kevin's devotionals!" added Kerrie Roberts. "His unique perspective and Godly focus (and knowledge of scripture) always brings things to a new level of challenge. I super appreciate it!"
"We feel so blessed to have had the honor of sharing the heart behind our songs with Kevin and the NRT gang over the years!" said Dawn Michele of Fireflight. "We can't thank NRT enough for creating a safe place for creativity and the love of God to collide!"
Davis takes it all in stride, and relishes the opportunity to let these artists express themselves through these interviews.
"I've had many amazing conversations with virtually every artist in Christian music," Davis said, "and I am humbled to serve God by sharing about His precious and life-giving words of Scripture, which does not return to Him void. Amen to that!"
For the latest devotionals in the series, and the entire database of artists interviews, are available HERE.
##