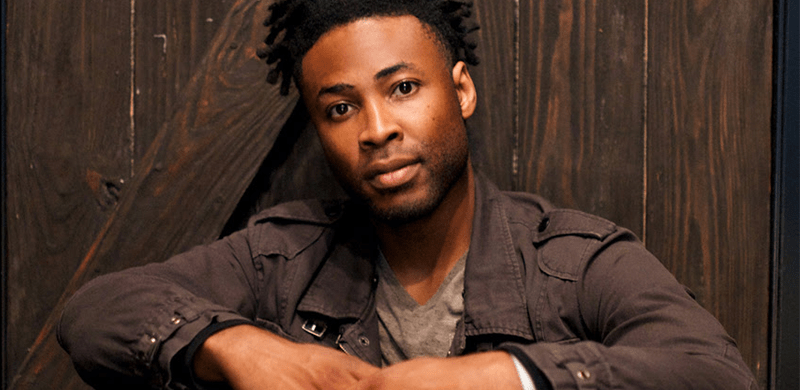 "Grace Made The First Move" Traces Artist's Salvation Story
NASHVILLE, Tenn.— "Grace Made The First Move," the long-awaited new single from singer/songwriter, adoption advocate and diversity spokesperson Erskin Anavitarte, is now available on iTunes. Backed by a gospel choir, the deeply personal pop anthem traces Anavitarte's surrender to Christ as a teenager. Produced by Stephen Leiweke (Chris Tomlin, Sara Groves) and penned by Anavitarte and Melanie Watson, "Grace Made The First Move" will be featured on the artist's forthcoming full-length release, Love Moves.
"'Grace Made The First Move' is about a key moment in my story of salvation," Anavitarte says. "I wanted to write a song that both focuses listeners and reminds them of the love of God. The chorus encourages us to understand that His love came and rescued us from our sin. The cultural link between the new and old is personified in the bridge, with lyrics from the hymn 'Grace Greater Than Our Sin.'" I hope the song will lead many people back to the wonder of—and response to—God's grace."
Nashville-based singer/songwriter Erskin Anavitarte has garnered a diverse fanbase around the world with his unique infusion of pop, jazz, country, R&B and hip-hop styles. Following his 2014 debut, Let's Ride, Anavitarte released Look Up in 2015, which featured the watershed single "Black & White," a thought-provoking, action-inspiring narrative on race and religion in America.
Anavitarte is an advocate for orphaned, abandoned and vulnerable children and serves as an artist representative for Holt International. He is also a diversity spokesperson, with a focus on strengthening ministries, engaging the culture and creating impactful art.
A Texas-born high school basketball standout, Anavitarte received an athletic scholarship to East Tennessee State University and earned an M.Div. from Southwestern Baptist Theological Seminary in Fort Worth, Texas. He currently resides in Nashville with his wife Kelli and their children.
For further information, visit erskinmusic.com or turningpointpr.com. Follow Anavitarte on Twitter, Facebook and YouTube.
##