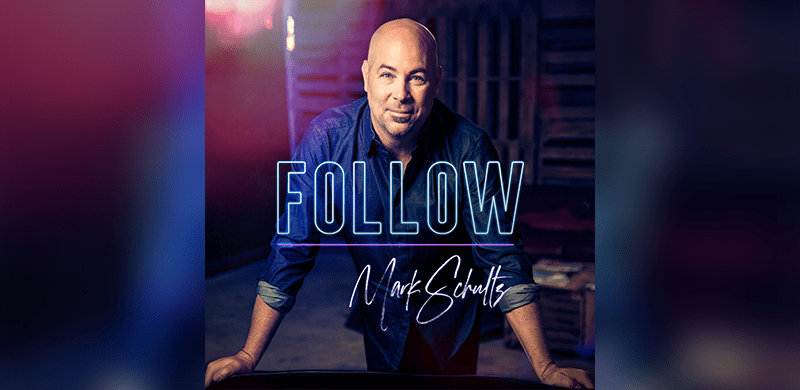 NASHVILLE, Tenn (July 17, 2018) – Mark Schultz – esteemed and beloved singer/songwriter – is busy placing the final touches on his first full-length project in six years, Follow.
Set to release August 17, 2018, the album features Schultz's brand new songs "Hope is Rising," "Time Goes So Fast," "Psalm 91" and others, as well as his timeless fan-favorites such as the worship anthems "God of Glory" and "I Am."
The powerful title track – "Follow" – parallels how Schultz navigates his life, not by his own will, but God's. Originally inspired by a story Schultz heard about a girl with a rough upbringing and no father-figure, Schultz discovered "Follow" was farther reaching than he knew: "As I lived with the song, I thought, 'This isn't just for her; this is for me. What do I follow?'"
The single, "Follow," is set to hit radio airwaves in late July 2018, with the full album, Follow, releasing August 2018. Pre-orders for the album will begin on July 27, 2018.
About Mark Schultz
Many artists talk about chasing their dreams, but for Christian recording artist Mark Schultz, it's never been about the chase. Instead, he would rather follow, follow God's call. Incidentally, this has led to what looks like any artist's dream: two million records sold to date, ten No. 1 singles, a Dove Award as well as multiple nominations. If you've encountered Christian music in the last 18 years, when you hear the name Mark Schultz, you will probably begin humming your favorite Schultz hit. Mark and his wife Kate live just outside Nashville, TN with their three children – Ryan, Gus and Maia Mae.
Connect with Mark Schultz:
www.facebook.com/markschultz
www.twitter.com/mschultzmusic
www.instagram.com/mschultzmusic
##