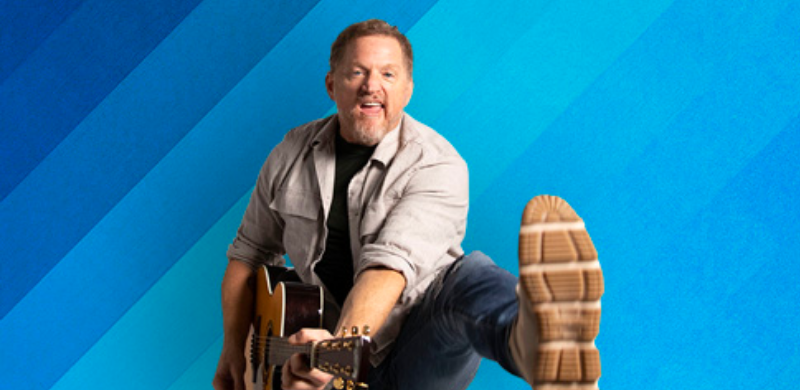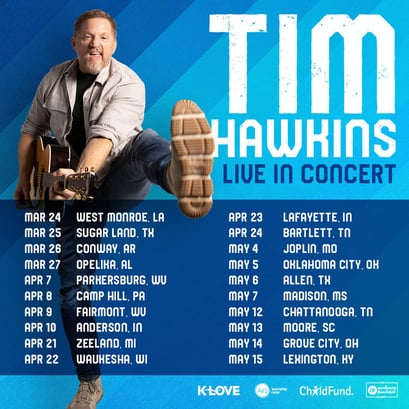 26 January 2022 – Nashville, TN – Comedian Tim Hawkins returns to the stage this spring for TIM HAWKINS LIVE IN CONCERT. His 20-city run kicks off March 24 in West Monroe, LA, and will run through May 15 in Lexington, KY. The tour is supported by The Awakening Foundation, Awakening Events, K-LOVE, Air1, and ChildFund.
Every attendee is promised an enjoyable night of stories, laughs, and fun, designed to bring people together to laugh and enjoy each other's company. Tickets go on sale this Friday, January 28 and be sure to click HERE for more information.
LIVE IN CONCERT is Hawkins' first tour since 2019 and he's more than ready to get back on the road in front of his fans. "Comedy is a great way of finding out that you're not the only one going through things," he recently shared. "You're not the only one struggling, and laughter is fun."

Please note: all Awakening Events / Awakening Foundation shows are required to follow local health and venue requirements as it relates to COVID-19. These may include but are not limited to vaccine and/or testing requirements and face coverings. Local health & venue guidelines are subject to change at any time. Changes in local COVID-19 health guidelines or venue policies are not grounds for a refund. Thank you for your understanding and please know that Awakening Events takes the health and safety of their guests, employees, and community very seriously.