Five-Time GRAMMY® Award-Winning Artist Extends Special Tour, "An Evening With Steven Curtis Chapman"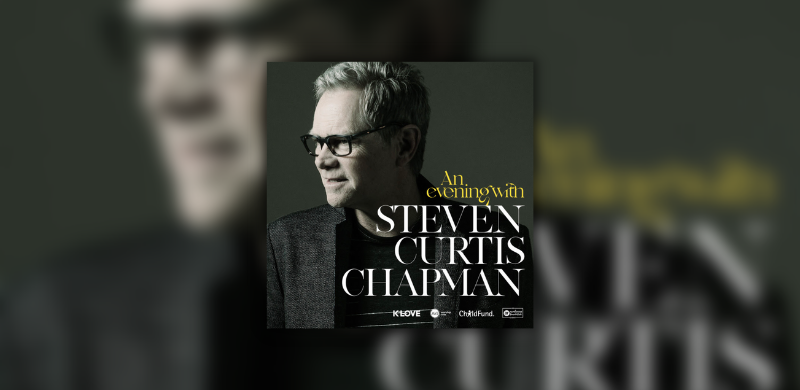 NASHVILLE, TN. (JANUARY 24, 2022) Due to increased demand, additional dates have been confirmed for the celebrated tour with multi-GRAMMY® Award-winning singer/songwriter Steven Curtis Chapman for " An Evening with Steven Curtis Chapman." The tour will begin next month on Feb. 24th in Roanoke, VA, and dates have been added from March 26th through April 10th. Tickets for the new dates will go on sale this Friday, January 28th at 11 am Central.
This tour is a special night of hits and more from the most awarded artist in the CCM genre with Steven Curtis Chapman's incredible 49 No. 1 radio hits throughout his career.
"I'm very thankful & excited to be able to announce that I'm heading back out on tour this Spring for another run of my concert tour: "An Evening With…well, me…SCC"! (sorry, it feels a little weird referring to myself in the third person)," shares Steven Curtis Chapman. "If I am close to where you are please come join me for a very special evening full of music, fun, encouragement, and worship! And if I'm not anywhere close to you, I would fully support you making a long journey from Timbuktu or wherever you happen to be to join us. I think you'll be really glad ya did!"
"An Evening with Steven Curtis Chapman" is presented by Awakening Events, Awakening Foundation, KLOVE, Air1, and ChildFund. For more information on the tour dates and to purchase tickets,
visit here
.
For interviews to promote An Evening With Steven Curtis Chapman Tour please contact:
Merge PR / Lori Mahon at Lori@MergePR.com or 615.579.1266
Feb. 24 Roanoke, VA
Feb. 26 Harrison, TN
Feb. 27 Birmingham, AL
Mar. 3 Knoxville, TN
Mar. 4 Moon Township, PA
Mar. 5 Chicago, IL
Mar. 6 Louisville, KY
Mar. 17 Longview, TX
Mar. 19 Austin, TX
Mar. 20 Pineville, LA
Mar. 21 Jonesboro, AR
Mar. 24 Mansfield, OH

Mar. 25 Albany, NY
Mar. 26 Erie, PA*
Mar. 27 Lexington, KY
Mar. 31 Plymouth, MI*
Apr. 1 Arlington, TX*
Apr. 3 Edmond, OK*
Apr. 7 Bluffton, SC*
Apr. 8 Ft. Myers, FL*
Apr. 9 Port St. Lucie, FL*
Apr. 10 Cayce, SC*

*Tickets go on sale January 28th at 11 am CT, other dates are currently on sale and can be purchased