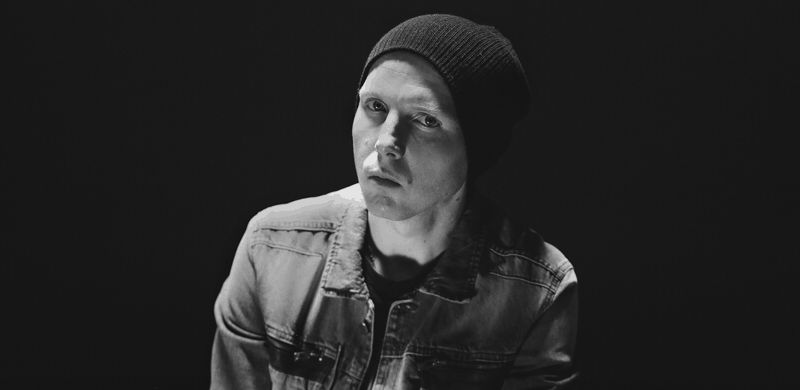 Title Track Hits Top 40 Billboard Mainstream Rock, Second Single "House Of Cards" On Deck Now
Singer/rapper/songwriter/author/skater Manafest releases his second consecutive independent and ninth studio album, Stones, July 21 through The Fuel Music. His first "full-on" rock album in five years, Stones can be pre-ordered now at Manafest.com/stones and has already sparked a Top 40 Billboard Mainstream Rock National Airplay chart hit with its title track. The album's second single, "House of Cards," is on deck now at SiriusXM Octane and other radio outlets internationally.
For Stones, Manafest brought in long-time collaborator and GRAMMY® Award-winning producer Adam Messinger (No Plan B, Magic!, Pitbull), GRAMMY®-Award winning producer Seth Mosley (Skillet, We As Human) and, for the first time, producer and multi-instrumentalist Lenny Skolnik known for his work with Howard Benson on projects for P.O.D, Papa Roach, Three Days Grace and others. The resulting album is a window into struggles faced when rejection and the unexpected are experienced, while encouraging listeners to move past the barriers and to be more self-aware.
"Throughout the album, I explore how things are thrown in our path," says Manafest. "I may face obstacles and judgements, but I'm not going to quit. A fighter never stops no matter what stones are thrown their way."
From a young age Manafest has gone through life altering events that have made him the person he is today, such as losing his father to suicide at the age of five and having to put aside a budding skateboarding career due to an accident. Music gave Manafest the outlet he needed to spread positivity to others, and he's on a mission to reach more people than ever delivering uplifting, envelope-pushing music.
Following the success at rock radio with "Stones," Manafest's "House of Cards" is meant to carry the message forward.
"If you are fed up with life and the way things are, when everything is feeling like a 'house of cards,' I want this to be an anthem for people to grab onto, refusing to call it quits," says Manafest. "The definition of insanity is to do the same thing over-and-over again and expect different results. Well I want different results, I want a breakthrough. Take another shot when you fall on your face, say enough is enough and change this person in the mirror."
Taking the new music and messages found in Stones, along with his long list of fan favorites, on the road, Manafest is known for his high-energy performances. Recently touring with Scott Stapp and currently on the road with Adelitas Way, Manafest has also shared stages with the likes of P.O.D, Flyleaf, Thousand Foot Krutch, Skillet and others.
For all the latest Manafest tour dates, album news, music, videos and more, go to www.manafest.com, as well as Facebook, Twitter, YouTube, Instagram, Pinterest, ReverbNation, Spotify, Google+ and BandsInTown.
About Manafest:
Manafest (a.k.a. Canada native, Chris Greenwood) pushes musical envelopes, creating an uplifting, seamless blur between the spectrums of rap, hip-hop, rock and pop while selling 300,000-plus albums, playing more than 1,000 events logged over four continents and garnering four Juno nominations. He has organically built his fan base since his seminal indie EP Misled Youth launched in 2001 followed by eight best-selling, award-winning studio albums, one live DVD/CD and his first book, Fighter (2013). His songs have been featured in video games, as well as on "CSI: Miami," "NFL," "Knight Rider," "NBC-GRIMM," "One Tree Hill," "Jockeys," "MTV Unplugged," "So You Think You Can Dance Canada" and most recently in the movie Hard Target 2. He has also toured throughout the United States, Canada, United Kingdom, Australia, New Zealand, Japan, Russia, Ukraine, China, Ireland and more, while sharing stages with artists like Thousand Foot Krutch, P.O.D., Scott Stapp, Skillet, Adelitas Way, RED and many others.
About The Fuel Music:
Established in 2008, The Fuel Music & Management, LLC, is a leading artist management and artist solutions company that independently distributes music internationally. Based in Tennessee, the Fuel team brings nearly 70 years of combined music industry experience in record label operations, major label distribution and marketing, and artist management for artists ranging from upstart bands to GRAMMY® Award nominated, multi-platinum artists. More information on the company can be found at www.thefuelmusic.com.
##