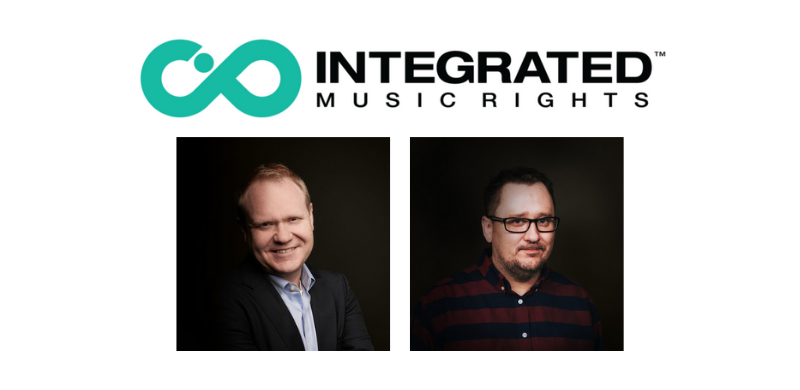 IntegratedMusicRights.com Provides Global Distribution
And Song Publishing Administration
2 December 2021, BRENTWOOD, TN – Today, Integrity Music announced the launch of Integrated Music Rights. Integrated Music Rights offers fully integrated distribution and song publishing administration along with playlisting, full-service accounting, and royalty-processing services for independent artists and songwriters within the Worship genre. This one-stop solution provides access to an experienced team with extensive marketplace insights, and simplifies complex business and infrastructure needs, freeing artists and songwriters to focus on their creativity and audience.
"Integrity is fiercely supportive of independent artistry in the worship community, and we are firmly committed to a belief in the Biblical concept of the priesthood of all believers, and the idea that in the life of the worshiping church around the world, everybody has a part to play," said Jonathan Brown, President of Integrity Music. "With our expanded services through Integrated Music Rights, we are putting those ideas into practice by equipping emerging and established independent worship artists and writers to find global highways that can help their songs connect with worshipers worldwide."
The leadership of Integrated Music Rights will be spearheaded by industry veterans Greg Bays, Integrity's Vice President of Digital Business & Commercial Partnerships, and Jonathan Lane, Integrity's Senior Director of Music Administration. Bays noted, "We take care of the business so our creative partners can do what they do best. Over the last ten years, the market has shifted rapidly, helping independent artists find unprecedented opportunities to reach their audience through global streaming platforms. Our team provides hands-on experience and insights to help artists maximize and accelerate their growth potential."
In preparation for the launch of Integrated Music Rights, Lane recently led the process of transitioning Integrity's song administration in-house. "Bringing our song publishing administration rights in-house provides Integrity and Integrated Music Rights with new levels of flexibility in meeting the ministry needs of our songwriters, artists, and administered clients," said Lane. "Our teams in both the United States and the United Kingdom are passionate about stewarding songs of substance that transform lives around the world."
For more information about Integrated Music Rights' distribution, song publishing administration, and music licensing services, visit
IntegratedMusicRights.com
.
##