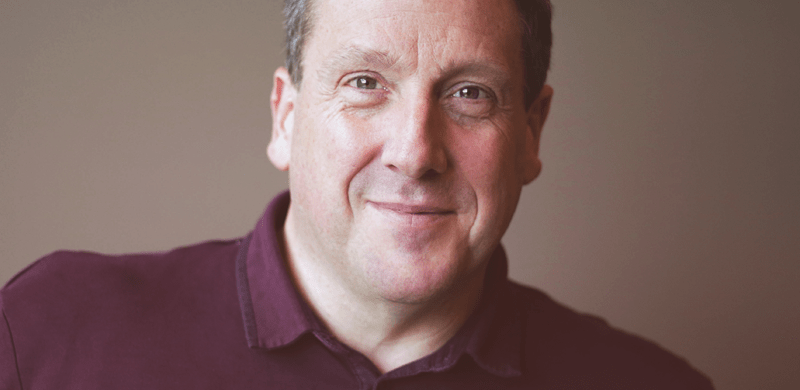 Pictured: Jonathan Brown, Integrity Music President
Integrity Music Announces Staff Transitions for U.S./U.K. Operations
Nashville, Tennessee (July 10, 2017) – Integrity Music recently announced leadership transitions with label President Ryan Dunham stepping down to pursue other interests. Jonathan Brown, Vice President and Managing Director of Integrity Music's European operation based in Eastbourne, U.K., will assume the role of label President effective immediately. Phil Loose, based in the U.K. and currently Integrity's Director of Song Publishing for European operations, moves into Brown's former role as VP/Managing Director.
Dunham has led the label since its 2011 acquisition by parent organization David C Cook, a 142-year-old non-profit dedicated to publishing and distributing leadership and discipleship resources. Prior to that, he served as Vice President of Marketing and Sales for Cook. During a successful tenure with the label, Dunham led Integrity through a merger with Cook's England-based Kingsway Music and executed the relocation of the company's Colorado-based operations to Nashville. Notably, Dunham oversaw the release of over 180 projects originating from Integrity's U.S. and U.K. teams and helped restore the organization to financial health under some of the music industry's most challenging circumstances.
"Ryan came to me over a year ago to discuss a transition in leadership for Integrity and we have been working to put a plan in place since that time," said Cris Doornbos, CEO of David C Cook. "I have known Ryan for over 25 years and when it came time to find someone to lead Integrity after the acquisition and to turn it around, there was no other person I trusted to make this happen… I, and the Board of Trustees for David C Cook, express our sincerest gratitude for Ryan's leadership, dedication and service to the ministry of both Integrity and Cook."
"Serving as President for Integrity Music over the last six years has been one of the greatest honors of my life," says Dunham. "To be able to serve the needs of the local church with worship music, build relationships with Integrity's artists and songwriters, is something that I will always cherish… but now is the time to turn the leadership over to someone whom I believe can take it to the next level."
Jonathan Brown, known as "JB," is a 25-year music industry veteran who began his career at Word Records in the U.K. before taking roles with Furious Records and Fierce Distribution where he was part of the teams responsible for building and establishing global platforms for artists like Delirious?.
"JB is a focused, passionate and highly energized marketing creative with a heart to curate and amplify worship songs and artistry," adds Doornbos. "His heart's desire is to facilitate the creation of highways throughout the world on which songs can travel beyond borders and language barriers. I am thrilled to have JB lead Integrity Music into the future and I am looking forward to what God will do through his leadership and the people of Integrity Music in the months and years to come."
Brown and his family have relocated from their home in Hellingly, England, to the Nashville area where he will lead the Integrity Music team from its corporate headquarters in Brentwood, Tenn.
About Integrity Music:
Integrity Music is part of the David C Cook family, a nonprofit global resource provider serving the Church with life-transforming materials. With offices in Nashville, Tennessee (US) and Eastbourne, East Sussex (UK), Integrity is committed to taking songs of substance to the local church and its leaders around the world. Integrity publishes many of the top songs in the Church, including "Great Are You Lord," "Revelation Song," "Open The Eyes Of My Heart," "Your Great Name," "I Am Free," "How He Loves," "Great I Am," and "We Believe," among others. Additional information is available at www.integritymusic.com.
About David C Cook:
Founded in 1875, David C Cook is a leading nonprofit discipleship resource provider based in Colorado Springs, Colorado. For more than 130 years, David C Cook has served the global church with life transforming materials from best-selling books and curriculum, to worship music and media, to small group resources. With additional offices in Elgin, Illinois, Nashville, Tennessee, Cincinnati, Ohio, and Eastbourne, UK, David C Cook is a global organization whose resources are published in more than 150 languages, distributed in more than 80 countries and sold worldwide through retail stores, catalogs, and online.
##