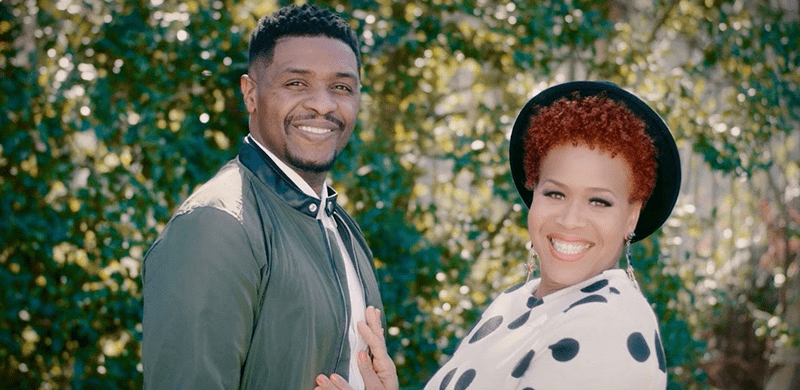 All New Episode Premieres Today
Tuesday, February 13, 2018
Just In Time For Valentine's Day!
A 2018 Grammy® Nominee For Best Gospel Performance/Song Tina Campbell
Is Also Nominated For Three 2018 Stellar Awards
LA/NY February 13th, 2018: Tina Campbell along with husband Teddy Campbell announce the 2018 launch of their hit web series, 10 Minutes with Teddy and Tina starting today, in time for Valentine's Day. The popular bi-weekly series has a new time slot of 9:00 a.m. Pacific Time/Noon EST, premiering every other week on the couple's YouTube channel at http://www.teddyandtina.com/. The series this season will also introduce open dialogue with other guests invited to share their stories.
The Gospel sensation, 2018 solo Grammy® nominee, four-time Grammy® winner as Mary Mary, 2016 Image Award solo winner, WEtv star, multiple Stellar Award winner and three-time 2018 Stellar Awards' nominee, Tina now adds web series star and co-creator, along with husband, drummer, songwriter, co-producer and co-executive producer Teddy Campbell.
"When we considered that we've made the journey through better and worse and back to better and are now approaching 18 years of marriage, we are beyond overjoyed to continue to bring couples this bi-weekly discussion of life, love, family and faith," the couple noted.
Separately, fans will be treated to rare performances at this year's Stellar Awards event and broadcast as Tina teams up with sister Erica Campbell for a long-awaited Mary Mary performance, in addition to solo performances by each sister. Tina's Stellar nominations include "Female Vocalist of the Year," "Traditional Female Vocalist of the Year," and "Music Video of the Year" highlighting the 2017 album release "It's Still Personal." The star vocalist's original song, "Too Hard Not To," was the album's lead hit single and video, going on to be a 2018 Grammy® Award nominee for Best Gospel Performance/Song."
Although now fully focused on her hit web series and expanding efforts with Teddy to help other marriages heal, Tina remains one half of the iconic Gospel duo Mary Mary, and with Erica, the two have starred in and co-executive produced six seasons of WEtv's hit reality TV series of the same name until its series finale this past October. This year's solo nominations mark Tina's more than 25 Stellar Award nominations and seven Grammy® nominations, previously having been nominated as a member of Mary Mary and as a songwriter with her sister Erica. This year's Grammy® nomination represents Tina's first as a solo artist.
For the most updated information, please visit www.teddyandtina.com