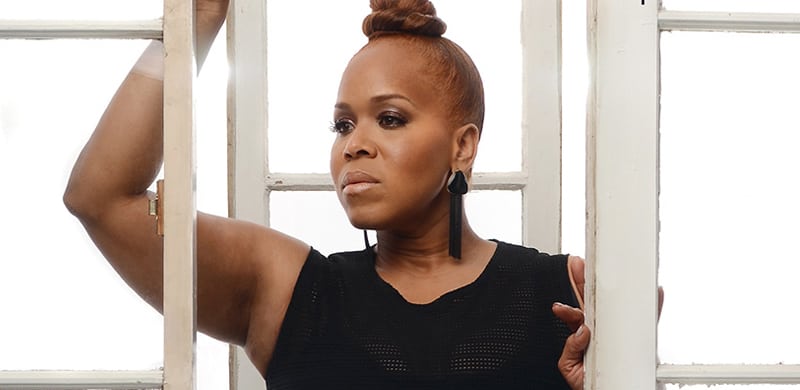 Couple Reveals Steps Taken to Save Marriage
"An Evening with Tina Campbell" Tour Wrapped as Mary Mary Shoots Upcoming WEtv Hit Series; 2016 Series Launch to be Announced Shortly
"Marriages don't have to fail and families don't have to break up. There is another option and my husband and I are the proof of it. At 'An Evening With Tina Campbell, featuring Teddy Campbell,' we will share our journey to reconciliation. We aim to inspire, encourage, and equip by way of this evening of candid exposure and truth telling. Our hope is that all who attend will leave knowing that you actually can recover and thrive even after the most devastating of times, no matter what has happened in your life, because proper perspective, prayer, and perseverance can propel anyone into their best future. Hope to see you on tour." –Tina Campbell
LA December 9th, 2015: Tina Campbell, one-half of superstar sister duo Mary Mary, 4x Grammy® winner, 2x American Music Awards winner, multiple NAACP Image Awards winner, among countless other awards, star of WEtv's originally scripted hit series, Mary Mary, launched her solo career with the #1 debut cd, It's Personal, is set to have yet another headline grabbing moment when the star and husband Teddy Campbell appear for the first time ever on "Steve Harvey," Wednesday, December 9th, 2015.
The couple reveals steps taken to save their marriage in a special segment in which Steve tackles the controversial topic of marriage infidelity, with couples who have dealt with similar challenges in the public eye, including Shannon and David Beador from Bravo's "The Real Housewives of Orange County," as well as Tina and Teddy. Both couples are said to offer advice to another couple in the audience.
Tina recently wrapped her first ever current solo tour this past November in New Orleans. Joined by husband Teddy and sister Thomasina "Goo Goo" Atkins, the couple toured the country sharing their story, performing songs from Tina's chart topping solo debut cd, It's Personal, and reading excerpts from her book, I Need A Day to Pray.
During the tour, and in between a rugged promotional schedule, Tina, along with sister Erica Campbell, the Grammy® winning solo artist and one-half of multi-award winning duo Mary Mary, continued shooting season 5 of their originally scripted WEtv hit series, Mary Mary. Upcoming season launch date is expected to be announced shortly.
Earlier in the year in LA, Tina introduced "An Evening With Tina Campbell" to the delight of friends and fans. The evening was all the more special as Campbell's #1 solo debut cd, the independently released It's Personal, featuring single, "Destiny," stunned all with its impressive landing. On Friday, June 13th, at the much anticipated LA event, a radiant Tina and Teddy shared their private moments of deepest despair and subsequent healing. Tina performed songs from It's Personal, read excerpts from her book, I Need A Day To Pray, and discussed the details of her journey to overcome infidelity, find herself, find God, heal entirely, find a best friend in, and a deeper love with her husband. The event was soon followed by a series of tour dates, kicking off in October and extending through mid-November, 2016.
Coinciding with the tour, Tina made multiple high profile appearances including CBN News, Lift Every Voice (September 13th); CBN's Turning Point (September 23rd), a special performance and chat on Trinity Broadcast Network's Praise The Lord, hosted by Clifton Davis (TBN October 27th), Fox Entertainment News (November 2nd), an appearance on an upcoming BET/ Bobby Jones' Special, (November 15th) and more. Sirius/XM Radio hosted a live, in-studio performance and interview event from New York City on September 24th. Tina and sister Erica appeared together on The Wendy Williams Show, October 15th, and were heard Thanksgiving Day as part of Kirk Franklin's Thanksgiving Day Takeover on Sirius/XM's Praise.
For the most updated information, please visit:
Instagram
Twitter
Youtube
Website
##
Media Contact:
Plan A Media, LLC
Patti Conte / 212 337 1406 ext. 2 / PattiConte@planamedia.com
Kaylin Johnson / 212 337 1406 ext. 3 / kaylin.planamedia@gmail.com