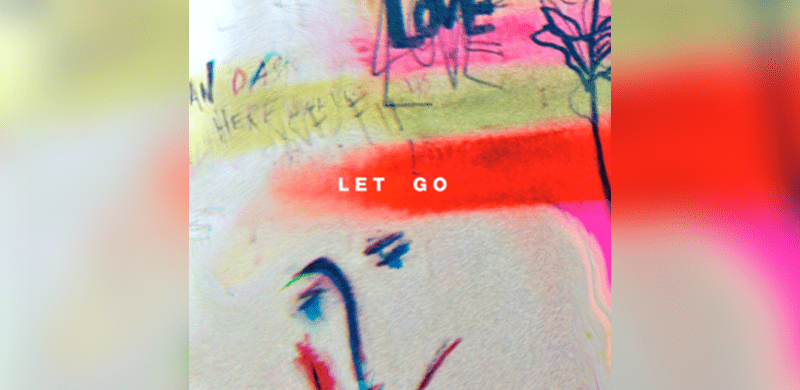 The Powerhouse EDM/Pop Christian Collective
Features Utah's Famed, Breathtaking Salt Flats in
New Music Video for Focus Track Off New Studio Album
LOS ANGELES (May 25, 2018)— With hints at a new album this Summer, GRAMMY® nominated Hillsong Young & Free released the music video for their newest single, "Let Go," today. The breakout song, available now on iTunes, Amazon and all digital retailers, tracked 329,000 digital streams out-of-the-gate with placement on top playlists including New Music Friday, Pop Rising, Mood Booster, Pop for Life, Hits UP, Top Christian, Global Viral 50, Top Christian Contemporary, and Top Christian Hits reaching more than a combined 8 million followers.
Shot over the course of two days across the majestic, and seemingly never-ending salt flats in Utah, the video suggests of the grandeur and supremacy of God, a fitting illustration to the band's heart behind the inspirational lyrics.
"Life presents us with so many choices. Jesus invites us to live full-on for Him with no holds barred," says Laura Toggs of Hillsong Young & Free. 'Let Go' is about the decision to give up our own ambitions and to give into Gods unrelenting love towards us. His love shows us how to live, and leads us to an oasis of freedom. Let go and let love."
With over 285 million YouTube channel views and a combined social following of 3 million, Hillsong Young & Free continues to redefine Christian music to the masses with their projects and sold out shows across the globe, sharing their positive message in the musical context of EDM and pop influences.
For more information on Hillsong Young & Free:
"Let Go" video: https://youtu.be/8k2d3xIvSMg
Instagram: www.instagram.com/hillsongyoungandfree
Twitter: www.twitter.com/youngandfree
Facebook: https://www.facebook.com/HillsongYoungAndFree/
Website: https://hillsong.com/youngandfree/
About Hillsong Young & Free
GRAMMY® nominated Hillsong Young & Free is a youth movement born out of Hillsong Church in Sydney, Australia. In this 30-year story, they have seen generations of people serving, leading and pioneering movements. Young & Free is comprised of a collective of young people who come together to make music for youth and young adults everywhere. Their first album "We Are Young & Free"(2013) and EP, "This Is Living" (2015), garnered a No. 1 spot on Billboard Top Christian /Gospel Albums Chart. Their latest project, "Youth Revival" (2016) spawned multiple No. 1's, landed in the Top 10 on Billboard's Digital Albums Chart, and garnered the band its first GRAMMY® nomination. Most recent singles "P E A C E" and "Love Won't Let Me Down" received positioning on Spotify's New Music Friday playlist reaching over 2.4M followers and "Love Won't Let Me Down" hit #1 at Hot A/C. With millions of followers engaging in the social conversation and support from the most prominent music outlets around the world, Young & Free has scored five No. 1 radio singles and seven Top 5 singles at Hot AC radio.