NEWS: Brandon Heath Debuts New Music Video – Join Him to Send 21 Kids to Young Life Camp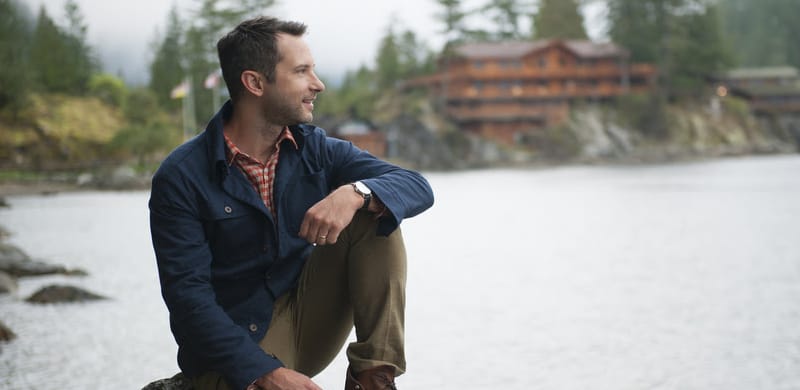 BRANDON HEATH DEBUTS NEW MUSIC VIDEO "ONLY JUST MET YOU" – FILMED AT MALIBU CLUB – YOUNG LIFE CAMP
JOIN HEATH IN RAISING FUNDS TO SPONSOR 21 KIDS TO ATTEND YOUNG LIFE CAMP THIS SUMMER
NASHVILLE, TENN. – May 27, 2016– Five-time GRAMMY® nominated artist Brandon Heath debuted a new music video for his song "Only Just Met You," This video is from the album, No Turning Back, which shares glimpses of life lessons that Heath recounts from his own journey such as forgiveness, fear, love and the power of relationships, including his mother and other important mentors.
The video was filmed and directed by MTV Video Music Award winning director, Jason Koenig. Koenig is best known for his industry rule-bending videos for Macklemore and Ryan Lewis. Heath and Koenig are long time friends and supporters of Young Life. Click below to see the video, filmed on location at Young Life's Malibu Club in British Columbia, Canada.
As a long-time advocate for Young Life, Heath is asking fans to join him in sponsoring 21 kids this summer to attend a Young Life camp. Heath's life was changed when he attended his first YL camp 21 years ago at the same location the new video was filmed.
"Young Life is the reason I heard the Gospel 21 years ago," shares Heath. "I came here (Malibu Club) as a 16-year-old student who had never been west of the Mississippi, and you can imagine how it was for me – as you can see God is very evident everywhere you look. This is where everything started for me – musically as well as I sang my first song that I wrote in front of students here. Last year we set the goal of sending 20 kids to camp and because of the generous giving we were able to send 29 students. This year we set the goal of 21 students (as it has been 21 years since I attended my first camp) – join us on this journey to change someone's life."
Click Here To Join Brandon Heath To Send 21 Kids to a Young Life Camp
About Brandon Heath:
Since Brandon Heath's debut on Reunion Records with Don't Get Comfortable (2006), he has become one of Christian music's most beloved and respected artists and songwriters. Heath has garnered an Emmy Award, five GRAMMY® nominations and an American Music Award nomination. He has been honored as a six-time GMA Dove Award recipient, including "Male Vocalist of the Year" (2009 and 2010), BMI's 2014 Songwriter of the Year, and earned multiple additional songwriting honors. His award-winning songs and signature vocals reflect a soaring radio career that includes top hits "I'm Not Who I Was," "Wait and See," the 2009 GMA Dove Award-winning Song of the Year and RIAA Platinum certified single "Give Me Your Eyes," the eight-week chart topper "Your Love," "The Light In Me," and many others.
Heath, a Nashville native, first began writing at age 13. His artistry and ability to connect with audiences have compelled countless media outlets across the nation to platform his story and music. Highlights include coverage in The New York Times, Billboard, The Wall Street Journal, Relevant, CBS Evening News and The Discovery Channel, and as a presenter on the 54th Annual GRAMMY Awards.
Connect with Brandon Heath on Social Media:
Twitter
Facebook
Instagram
##
Media Contact:
Merge PR | Lori Mahon
Lori@MergePR.com | 615.579.1266