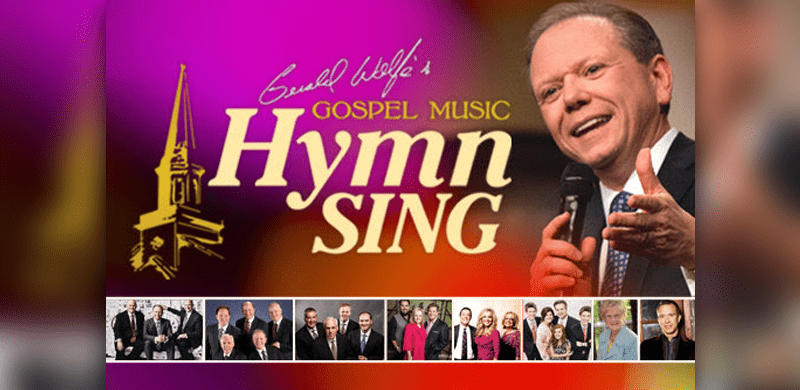 Hendersonville, TN (April 3rd, 2017) –The wildly popular Gospel Music Hymn Sing has announced the next stops on its spring tour. Led by Gerald Wolfe, this revival of great gospel songs & hymns will make its way to Jenison MI, Lancaster PA, Dunn NC and Indian Trail NC on the spring leg of the tour, which kicks off May 18th.
Featuring some of the top talent in Gospel music, including Greater Vision, Second-Half Quartet, Mark Trammell Quartet, Jim Brady Trio, Pat Barker and Mylon Hayes Family, as well as exceptional musicians such as Stan Whitmire, Sandy Payton, and Stone Carter, the Gospel Music Hymn Sing engages the audience in the joyful sounds of congregational singing.
The Gospel Music Hymn Sing recently released its latest DVD and CD, recorded live in Texas at Mims Baptist Church. The project features over 20 beloved Gospel artists and more than 2000 voices singing 24 all-time favorite hymns and gospels classics.
For more information on dates and tickets for the Spring dates, visit dmgconcerts.com.
DMG Concerts is a division of Daywind Music Group that promotes Southern Gospel music through elite concert events.
For more information on upcoming events, visit dmgconcerts.com or contact Dani Phillips at publicity@daywind.com.
##