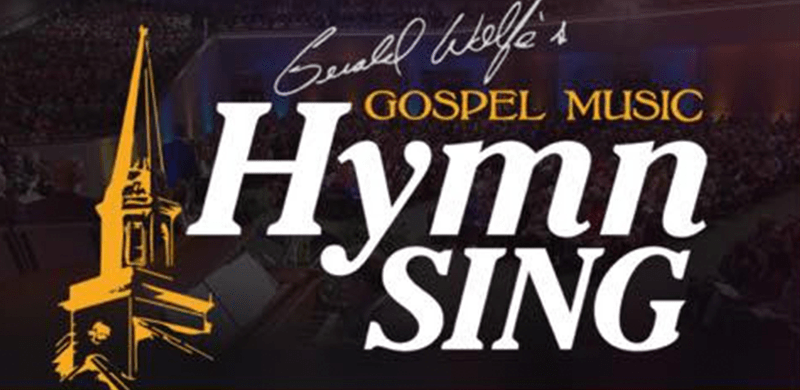 Hendersonville, TN (May 16th, 2018) – The acclaimed Gospel Music Hymn Sing is gearing up to kick off its highly anticipated Spring 2018 Tour, beginning on May 17th. Led by Gerald Wolfe, this revival of classic gospel songs & beloved hymns of the church will make its way to Hudsonville, MI, Van Wert, OH, and Hilton, NY before concluding at a live DVD recording in Indian Trail, NC.
Featuring some of the top talent in Gospel music, including Greater Vision, Mark Trammell Quartet, Jim Brady Trio, and Mylon Hayes Family, as well as exceptional musicians such as Stan Whitmire, Sandy Payton, and Stone Carter, the Gospel Music Hymn Sing engages the audience in the joyful sounds of congregational singing. Sparked by the overwhelming request for hymns at Greater Vision concerts, in just a few short years the Gospel Music Hymn Sing has developed into a wide-spread movement to preserve the hymns of the church for future generations, and resulted in three live full-length DVD/CD recordings and concert events across the country.
For more information on dates and tickets for the Spring 2018 tour dates, visit dmgconcerts.com.
##