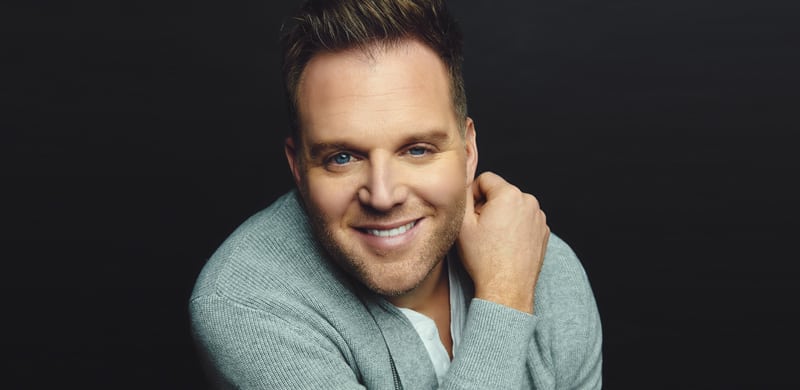 Most personal album to date, All In, to release Sept. 22
West's story might as well be our story too; for that fear of regret, of not living life to the fullest, is in all of us…
I'm so excited to announce that my new record All In is going to release this September! For the past few records, I've embarked on a unique journey of storytelling that really flipped my creative process upside down and led to some of the most memorable musical moments of my life. After collecting thousands of true stories from around the world, an incredible conversation has taken place between me and the people out there listening to my music. Their stories have served as the inspiration for many of the songs I've written. In Nashville, they say, "It all starts with a song." And I like to add to that by saying: Every song starts with a story.
I began 2017 by spending several weeks in a cabin that Alan Jackson built. It resides on some land owned by some friends of mine, and they were kind enough to let me camp out. I was a little worried though, because every morning when I walked through the door of the cabin, I had the melody of "way down yonder on the Chattahoochee" stuck in my head. Fortunately, I was able to find new melodies in the making of this record. No offense, Alan!
I surprised myself in that cabin by how personal my lyrics were coming out. I scared myself a bit, too. I guess it was just time. Time to take some inventory of my own story; where I've been, where I am now, and where I'm going. With "All In," I'm now trusting you with more of my story than I've ever shared before.
"The Sound of a Life Changing," took me back to Assembly Hall Arena in Champaign, Illinois, attending a Steven Curtis Chapman concert and knowing that night that someday I would be up there on stage. I called Steven to join me at the cabin to write the song with me. How's that for a full circle moment?
Songs like "Something Greater," came out of me while just thinking about the journey that's led me to where I am and how God has always had a much bigger plan than I ever dreamed. "And I thought I moved to Nashville just to sign a record deal…" As the old saying goes, "Man plans, God laughs."
One of the most personal songs for me on this record is called, "The Beautiful Things We Miss." I wrote it thinking about what it means for me to be All In as a husband and a father. A conversation I had once with Rev. Billy Graham still haunts me. I asked him if he had any regrets. He told me his biggest regret is that he spent so much time traveling away from his family. I don't want to look back someday and find "everything that really mattered was right in front of me this whole time."
One of my personal favorite parts of the record isn't even my own singing. It's my daughter, Lulu's. She came into the studio and recorded vocals on a special song that was inspired by my mom, as well as my wife, Emily. Just wait until you hear Lulu sing, "Anyone can see it's true, I'm becoming me because of you."
Some of the songs on this record reference very specific stories of people I've come in contact with over the past couple of years. Eleven-year-old Brooke's battle with cancer inspired the song "Never Ever Give Up." "Power Love Sound Mind" is inspired by Bryan, a soldier who wrote to me about his struggle with PTSD, and Raven, who's struggling to figure out how to move on after her mom passed away. "Dream Again" is inspired by the men and women who are going through drug and alcohol recovery—who I invite to my concerts as my VIP's.
John 10:10 is an anchor verse for this record and for my life; Jesus tells us that he came to give us "life to the full." I don't know about you, but I want to taste and see what "life to the full" really is before it's all said and done. I want to reach the end of the race with no regrets, no what-ifs. I want to stand before God, not as somebody who achieved perfection, but as someone who passionately pursued the God who passionately pursues me. I'm going All In.
"I believe that one day I will see your kingdom come and I wanna hear you say, 'Welcome home my child, well done.'" -MW
Sincerely,
West shares more about the title track from the cabin where All In originated:
About Matthew West:
Matthew West is a four-time GRAMMY® nominee, a multiple-ASCAP Christian Music Songwriter/Artist of the Year winner and Dove Award recipient, and was awarded an American Music Award (2013), a Billboard Music Award (Top Christian Artist, 2014), a K-LOVE Fan Award (2016), and named Billboard's Hot Christian Songwriter of the Year (2016). West also received a Primetime Emmy® Award nomination for Original Music & Lyrics for "The Heart of Christmas" from the film of the same name. In addition to his own recording career, he has co-hosted the K-LOVE Fan Awards three times and has more than 130 songwriting credits to his name, including cuts by Rascal Flatts, Scotty McCreery, Michael W. Smith, Amy Grant, and Mandisa, among others, and number one cuts by Casting Crowns and Danny Gokey. Selling more than 1.6 million albums to date (TEA), West's discography includes acclaimed releases: Live Forever (2015), GRAMMY-nominated Into The Light (2012), The Story of Your Life (2010), Something to Say (2008), History (2005) and Happy (2003).
Well known for communicating stories through song, Matthew West has received thousands of stories from around the world. His latest studio album, Live Forever, continues that storytelling theme and debuted at No. 1 on the Billboard Christian Sales Chart. He has obtained numerous No. 1 singles, most recently with "Grace Wins," while achieving a record-setting No. 1 for 17 straight weeks at radio with "Hello, My Name Is" and "The Motions" for 15 weeks.
Adding author to his list of accolades, West has written five books to date: Give This Christmas Away, The Story Of Your Life, Forgiveness, Today Is Day One, and his newest release, Hello My Name Is. He is also passionate about providing hope and healing through the power of prayer and story, so along with his father Pastor Joe West he founded popwe, a non-profit ministry helping others to craft, share, and live a more meaningful life. Please visit popwe.org for more information.
Get Connected to Matthew West:
Website: www.matthewwest.com
Facebook: https://www.facebook.com/matthewwest
Twitter: https://twitter.com/matthew_west
Instagram: @matthewjwest
Youtube: https://www.youtube.com/user/MatthewWestVEVO
##