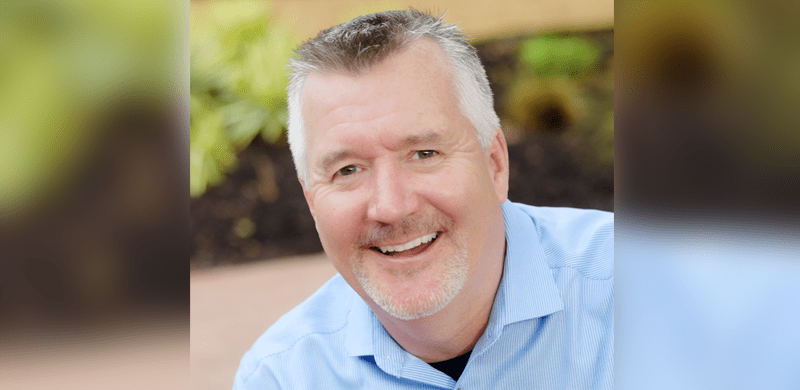 (Colorado Springs CO, August 16, 2017) – WAY Media Board Chairman Neal Joseph has announced that, after an extensive national search, the board of directors has named John Scaggs as its new President & Chief Executive Officer, succeeding Bob Augsburg, who founded the organization 30 years ago with his wife, Felice. Bob is retiring from his day-to-day role to take the position of Founder / President Emeritus.
Joseph added, "Years ago, the board and the Augsburgs together mapped out a succession timeline and began praying about the successor. This included Bob and Felice, as the ministry founders, changing roles and moving back to Nashville to be close to family. We were blessed with a number of strong candidates to consider, and are thrilled to bring aboard a new leader with such a rich history both in the field of media and technology and with the organization."
Andy Burdsall, WAY Media board member since 2012 and chair of the search committee said, "I've known John since stepping onto the board. Over an 18-month period, we formed criteria, hired Slingshot Group as the search firm to lead us through our process, and interviewed many excellent candidates. John's passion and background clearly distanced himself from the field, and we couldn't be happier about him accepting this role."
Bob Augsburg stated, "John is perfectly suited to take over the reins of WAY Media. He has served the Ministry so well over many years as a board member as well as a strategic sounding board and prayer support to me. I couldn't be happier with this decision. I look forward to continuing my involvement on the Board as well as other areas where I am needed."
Scaggs commented, "Since hearing about a cutting-edge experiment in Fort Myers, FL in 1987, I have been fascinated with WAY Media. As a young man still in college, I flew down over a weekend to see WAY-FM's operation firsthand. Serving as a board member since 1998 is the longest unexpected job interview I've ever heard of!" Scaggs went on, "I have continued to play my part, never expecting to actually move from avocation to vocation for the ministry".
In addition to his early career as a station manager at KGNZ in Abilene, TX (while obtaining a BA from Abilene Christian University in Journalism), Scaggs has held various roles in leadership, including Administrative Vice President of Engineering at Morningstar Radio Network (which became Salem Music Networks), and various technical sales roles for Wegener, Wide Orbit, Dalet, Harmonic, and most recently, as a Vice President at Encoding.com.
Over the last five years, John has been helping top Fortune 50 media companies figure out their digital strategy and transition to cloud-based workflows for the highest revenue generating content worldwide. Scaggs has served companies like NBC Universal, Discovery Communications, Turner Broadcasting, BBC World Service and more.
Few in the field understand where technology is leading the future, the rich history of broadcast radio and the fundraising and development area. "We see John's life experience as preparing him for this role – 'for such a time as this'," said Felice Augsburg, co-founder of WAY Media.
WAY-FM and WAY Media Network Services reach into nearly 100 communities on FM signals in 26 states. WAY-FM owns and operates stations in many top 100 markets including Dallas-Ft. Worth, Denver, Portland, Nashville, West Palm Beach, Louisville, Ft. Myers and Huntsville. For more information, visit www.wayfm.com.
##