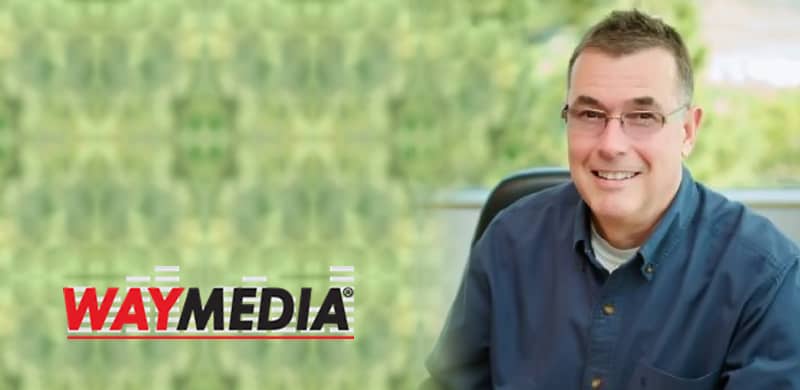 (Colorado Springs, CO) Senior Vice President Dusty Rhodes has announced that after 22 years he will be leaving WAY Media. Bob Augsburg, Founder/President of WAY Media says "Dusty and I have worked together for well over two decades. I brought him on to launch our West Palm Beach, Florida WAY-FM in 1993 and manage it, which today is our largest station. He moved with me to Colorado Springs in 2001 to become our first Chief Operating Officer. Now as Senior Vice President, Dusty has led well and has done much to advance WAY Media's Mission and Vision. He has been gracious in offering to remain with the ministry until August to help with the transition. Augsburg continues "I believe God has great things in store for Dusty. It will be exciting to watch His plans unfold".
"Not many get the rare opportunity to launch a brand new radio station (88.1 WAYF-FM) and then to also serve in leadership in the same ministry for over 20 years," Rhodes recounted. "I've loved working with our teams and have learned so much from them on this journey. Being one of those who came to Jesus years ago through early Christian rock music, it has been fulfilling both professionally and personally to be part of God doing that same work in the lives of others! I'm grateful for Bob and Felice's friendship all these many years, and how we've never drifted from being a Mission and Vision-driven ministry. In fact, I plan to be at the finish line celebrating with them when we reach our Vision goals in 2020!" Rhodes added, "After my wife and I take time off to rest and refocus, we want to be refreshed and totally open to whatever God's next assignment might be!"
Dusty can be reached on LinkedIn, Facebook, at DustyRhodes@CenturyLink.net and at 719-963-7293.
##
Media Contact:
Lloyd Parker, Chief Operating Officer
WAY Media
5540 Tech Center Drive, Suite 200
Colorado Springs, CO 80919
719 955-1953
wayfm.com