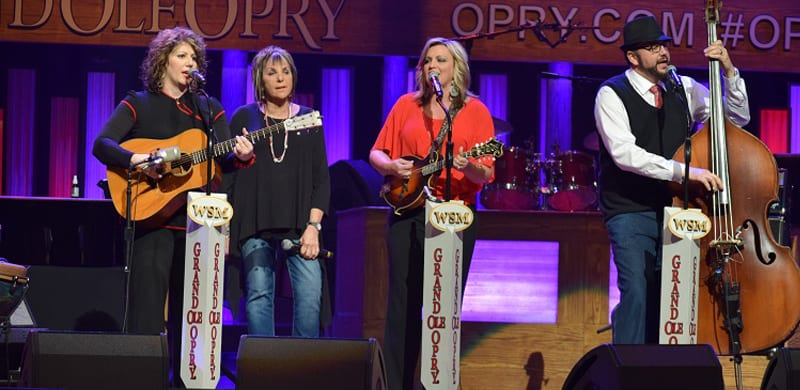 Nashville, Tenn (June 17,2015) The Isaacs are frequent performers at the Grand Ole Opry, but tonight takes on a very special meaning as they perform "The Three Bells" on the Opry stage. As a result of the success of the Isaacs re-recording of the song they have been asked to perform it tonight at the Opry as a tribute to Jim Ed Brown, who passed away just last Thursday, June 11th.
Very popular Gospel artists, The Isaacs, recently covered the classic Country tune "The Thee Bells" made popular by Country and Grand Ole Opry star Jim Ed Brown in the late 50s. The song has been a huge hit in the personal appearances of the Isaacs and especially at the Gaither Homecoming Concerts.
The Isaacs sang the time-honored hymn "It Is Well" at the Memorial service for Jim Ed Brown held at the Ryman Auditorium on Monday, June 15th. As covered by the newspaper, The Tennessean, other performers paying tribute to Mr. Brown included the Oak Ridge Boys, Vince Gill, the Gatlin Brothers, and Lady Antebellum, and others, along with several speakers who shared their memories.
Lily Isaacs stated, "It was a great honor to be a part of the home going service of our dear friend Jim Ed Brown. He will be missed by all. He was an amazing human being. We are grateful that we got to know him."
If you would like to interview the Isaacs contact AG Publicity at info@agpublicity.com.
To learn more about the Isaacs visit:
Website
Facebook
Twitter
To book the Isaacs go to the Harper Agency at www.harperagency.com or email info@harperagency.com.
About The Isaacs
The Isaacs, a multi-award winning family group who began singing 30 years ago, are based out of Nashville, TN. The vocalists are Lily Isaacs, Ben Isaacs, Sonya Isaacs Yeary and Rebecca Isaacs Bowman. Playing their own acoustic instruments and joined by other band members, The Isaacs have a unique style that blends tight, family harmony with contemporary acoustic instrumentation that appeals to a variety of audiences. Their musical influences emerge from all genres of music including bluegrass, rhythm and blues, folk, and country, contemporary acoustic and southern gospel.
Family also just recently sang anthem at Indiana Pacers game and got a standing ovation. They perform frequently at the Grand Ole Opry, are active members on the Gaither Homecoming Videos and Concert Series and travel throughout the year performing internationally. Concert venues include civic centers, auditoriums, arenas, fair grounds, parks, churches and other locations. They have performed the National Anthem for many sporting events, including a Cincinnati Bengal's football game, several Nashville Predators Hockey games, an Astros/Braves pre-season baseball game as well as various political gatherings. They also received a standing ovation for their patriotic performance at Carnegie Hall.
##
Media Contact:
AG Publicity
info@agpublicity.com
615-545-5315