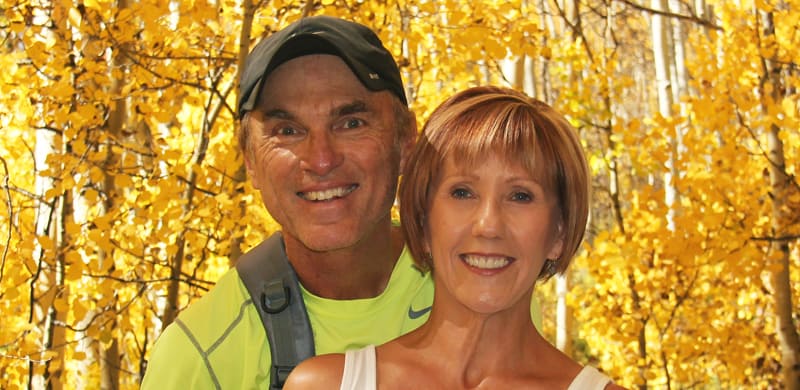 Bob & Felice Augsburg
For immediate release: (Colorado Springs, CO)
Bob Augsburg, Founder / President of WAY Media, announced to the Board of Directors last year that he and his wife, Felice, Co-Founder of WAY-FM, were ready to begin discussing a succession plan. Recently the details of this plan were finalized, with the first phase of the transition/succession beginning in the summer of 2017. By July 1 of next year, a new Chief Executive will be chosen and Bob will transition to the new role of Founder / President Emeritus. In his new position he will continue to work with key supporters of the ministry, be involved with donor events, and continue serving on the Board of Directors.
"It seems very fitting to make this transition in 2017 which will mark the 30th anniversary of our first station launch in 1987 in southwest Florida." Augsburg stated. "My wife and I love Colorado Springs (where the home office of WAY-FM is located), but we will likely relocate back to Nashville to be close to our family and grandchild. We both feel like this is a perfect time to make this transition, especially given how well the ministry is doing. We're confident that God will lead the Board in the upcoming CEO search that will begin later this year. I look forward to continuing to serve on the Board as well as continuing my relationships with many of WAY-FM's key supporters, some of whom have supported the ministry since our very beginning. I'm also looking forward to spending more time pursuing my love of landscape photography."
Board chairman, Neal Joseph, said "It's hard to put into words the deep feelings we have for Bob and Felice and our gratitude for how they have both birthed and served this Ministry for nearly 30 years. We pray God's richest blessings on them during this time of transition, and are confident God will lead us to just the right person to lead this organization into the future".
John Scaggs, a long-time board member who will chair the CEO transition team also commented, "Since meeting Bob & Felice in 1988, we have had countless meetings and meals together. Over time my admiration and respect has only grown. Speaking for the board, we are humbled as we see the Lord use WAY Media in its mission of influencing this generation to love and follow Jesus through culturally relevant media. The mission reflects not only our calling, but our founders as well, who work with blood, sweat and tears to honor the Lord over their years of 'running the race'. That run is not over, just changing shape and form. Please join us in prayer as we focus on how to best carry that mission forward".
WAY-FM and WAY Media Network Services reaches over 1 million weekly listeners on over 100 radio stations in 26 states. Markets served include Dallas-Ft Worth, TX; Denver,CO; Portland,OR; Nashville,TN and West Palm Beach, FL. For more information visit www.wayfm.com.
##
Media Contact:
Lloyd Parker, Chief Operating Officer
WAYMedia
719 955-1953
wayfm.com