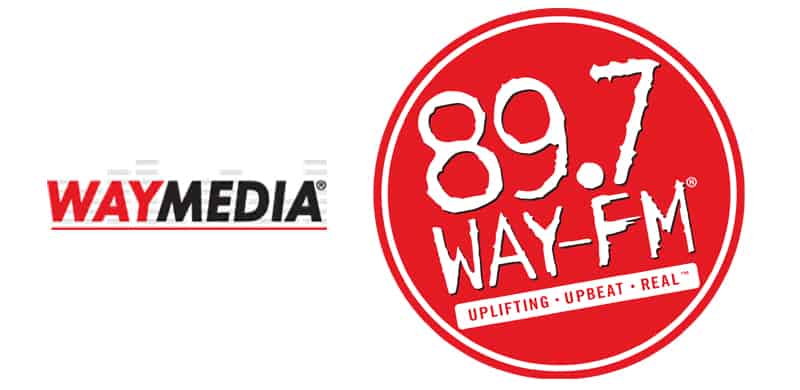 (Colorado Springs, CO) WAY Media, Inc. successfully launched WAY-FM on its new station, KAWA 89.7, in Dallas/Ft Worth on October 1. Formerly Christian rocker PowerFM (KVRK), the new format began with a stunt of broadcasting the Newsboys' song "God's Not Dead" 24/7 for 2 days before the official switch to WAY-FM.
According to general manager Tim Dukes, "It's been a whirlwind of activity. The station has been giving away tickets to the State Fair of Texas and the new CD release from DFW's own Gateway Worship, with the promise to hand deliver the prizes within 89.7 minutes of a listener winning. All 4 counties of the metro have been well represented with a good mix of geographically diverse cities, basically it overlays with our signal strength… not to anyone's surprise."
Dukes continued, "We are getting so many compliments on the air staff, especially Wally. It seems that the former PowerFM Christian rockers who've hung around for WAY-FM are intrigued by our authenticity & entertainment value. And they LOVE the fact that they are getting their prizes delivered to their home or office the same day they win them! It's not easy to execute, but worth it!
WAY-FM was founded in 1987 by Bob and Felice Augsburg as a single station in Ft Myers, FL. WAY-FM and WAY Media Network Services airs on over 100 radio stations in 26 states. Markets served include: Dallas/Ft Worth,TX; Denver,CO; Portland,OR; Nashville, TN and West Palm Beach, FL. For more info, visit www.wayfm.com.
##
Media Contact:
Lloyd Parker
Chief Operating Officer
WAY Media
719-955-1953
wayfm.com