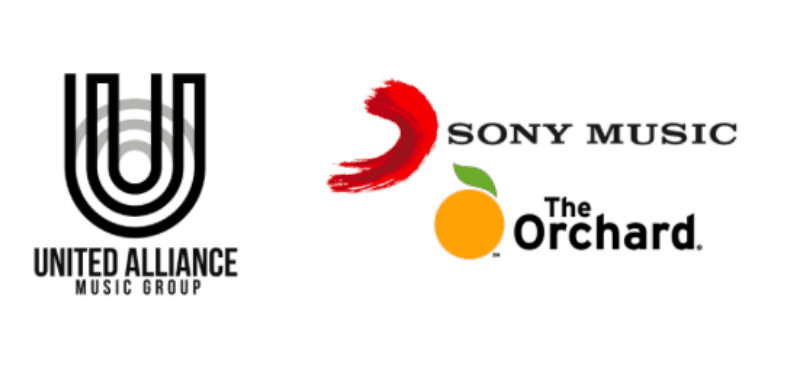 Nashville, Tennessee (Monday, October 15, 2018) — 25 year music industry veteran Paul Wright III, has announced the launching of United Alliance Music Group (UAMG), a new Nashville-based record label that provides global digital and physical retail distribution and label services for UAMG affiliated artists, genres and musical styles.
With strategic partnerships with New Day Distributors and Sony/Orchard, the industry's leading independent distributor and label services company, United Alliance Music Group launched with the desire to give independent and veteran artists the tools to succeed in the current musical landscape by empowering them with creativity, inspiration and control.
"One of the most important factors that led to the start of UAMG, was hearing the needs of the artists that we worked with for over 25 years at various labels,"says Wright. "We listened and started taking notes on how to meet the needs of independent artists and labels by providing a major label presence for their releases, while allowing independent creativity and control."
All UAMG affiliated artists are provided with a hands-on label experience while their projects are initially launched utilizing "conception to completion" model, which includes: A&R, consulting, marketing, world-class mastering for every release, publishing assistance, radio promotion (available separately via our in-house radio team), and much more.
UAMG has done away with long-term contracts and obligations normally associated with traditional label deals, and instead, focuses on serving the affiliated artist by providing them the tools and knowledge required for sustained success, allowing the artists to be "signed" to the UAMG label and reap the many benefits a major label offers, without the strings . UAMG's other label benefits include: UAMG artists keep 100% of all royalties received, Soundscan™ artist & project registration, UPC and ISRC coding and much more. Become an artist with UAMG and select a package that best fits your needs.
United Alliance Music Group current associated roster of artists are Jekalyn Carr, CMT "Music City" cast star Jessica Mack, Joe Pace, Lamar Campbell and many more. For more information on UAMG please visit www.UnitedAllianceMusicGroup.com.
##