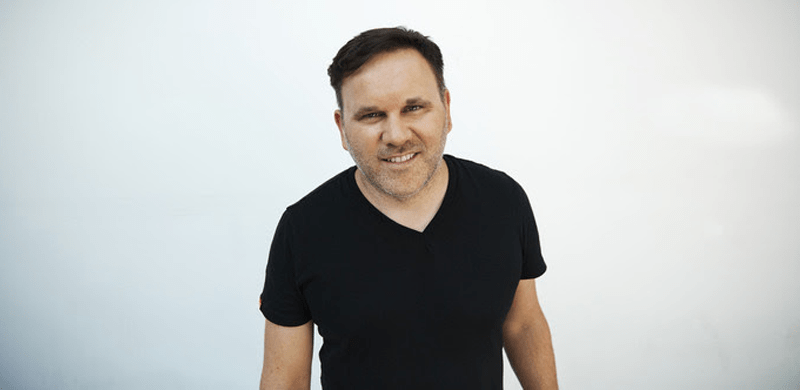 Redman and Tasha Cobbs Leonard set to perform "Gracefully Broken" at the 48th Annual GMA Dove Awards
"Glory Song Tour" planned for Irvine, Atlanta, Houston, Las Vegas and more
Nashville, Tenn. (Sept. 8, 2017) – Glory Song, the newest from two-time GRAMMY® winner Matt Redman, is available for pre-order today in advance of it's Sept. 29 release with sixstepsrecords and Capitol CMG. "All Glory" and Glory Song's just released radio single "Gracefully Broken" featuring Tasha Cobbs Leonard, are immediately available to listeners upon pre-order. To pre-order Glory Song, click here.
Redman will unite with Cobbs Leonard to perform "Gracefully Broken" at the 48th Annual Gospel Music Association (GMA) Dove Awards on Tuesday, Oct. 17 in Nashville, Tenn. Trinity Broadcasting Network (TBN) will exclusively air the awards show on Sunday, Oct. 22 at 8 p.m. CST. Filmed atop the iconic Capitol Records Tower in Los Angeles, Redman released an acoustic video of the song earlier this week with exclusive support from FaithWire.
Recorded at the legendary Capitol Studios in Los Angeles, the latest is a unifying, diverse and collaborative piece, both in its writing, with support from GRAMMY® winning Chris Tomlin, Jonas Myrin, Bryan and Katie Torwalt & more, and in the voices heard on the record, including fellow GRAMMY® acclaimed artists Kierra Sheard, Cobbs Leonard along with a gospel choir.
"We've got a society that's quite fractured. There's still much tension these days surrounding race…not a week goes by that there's not a news story that has to do with injustice in that area," shares Redman. "I think it's really important for the church to display that we are 'one'—one voice, one choir, one people— singing one song."
Redman will take his "Glory Song Tour" from coast to coast surrounding the release of the album, playing churches in Irvine, Atlanta, Fayetteville (N.C.), Houston and Las Vegas. For more information about the "Glory Song Tour", visit www.mattredman.com.
About Matt Redman:
A key songwriter for today's church and an active worship leader for the Passion conferences around the world, Matt Redman's songs have been recorded by Chris Tomlin, Michael W. Smith, Israel Houghton, Jeremy Camp, Jesus Culture, Passion and many more. Winning two GRAMMY® awards in 2015 in honor of the powerful hit "10,000 Reasons (Bless the Lord)," the single later was certified RIAA gold, named ASCAP's Christian Music Song of the Year and Billboard's Top Christian Song. Redman currently has 23 songs in the CCLI Top 500. The GMA Dove Award winner has a string of No. 1 records on Billboard's Top Christian Albums chart including the recent Your Grace Finds Me (2013) and Unbroken Praise (2015), recorded live at the iconic Abbey Road Studios. His first ever holiday record, These Christmas Lights, debuted in the holiday season of 2016 and featured a collaboration with Natasha Bedingfield. Glory Song will be available on Sept. 29.
About sixstepsrecords:
Founded in 2000 by Louie Giglio, sixstepsrecords is a worship label and a division of Passion Conferences. sixstepsrecords' artists include Crowder (American Prodigal), Jimi Cravity (Heaven – EP), Kristian Stanfill (Mountains Move), Matt Redman (Glory Song), and Passion (Passion: Worthy Of Your Name). The label partners with Sparrow Records/Capitol Christian Music Group for A&R, marketing, sales and distribution operations. For more information on sixstepsrecords, visit: www.sixstepsrecords.com
Get Connected With Matt Redman
www.mattredman.com
www.facebook.com/officialmattredman
www.twitter.com/matt_redman
www.instagram.com/mattredmanmusic
www.youtube.com/MattRedmanVEVO
##