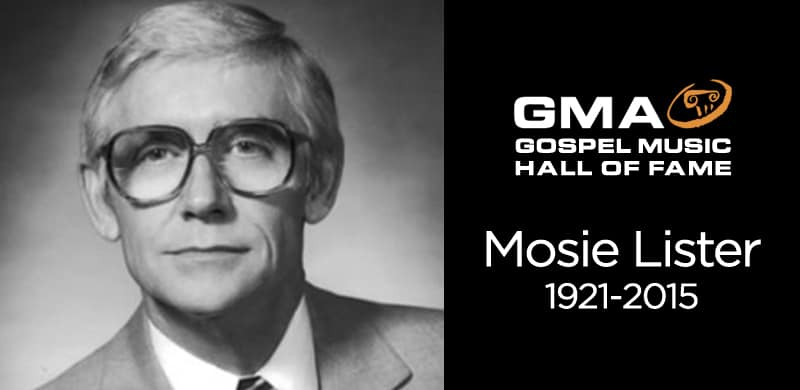 The Gospel Music Association celebrates the life and legacy of Mosie Lister who passed away on February 12 at the age of 93. Lister is an inductee in the GMA Gospel Music Hall of Fame and his songs have been recorded over the years by numerous artists such as Elvis Presley, Johnny Cash, Merle Haggard, Jean Shepard and Jim Reeves.
Our thoughts and prayers are with the Lister family during this time of loss. A "Homegoing Celebration Concert" will be held in Lister's memory at 11 a.m. February 24 at The People's Church in Franklin, TN.
Click here to read his GMA Gospel Music Hall of Fame Profile.