NEWS: GMA & CMTA Research Shows Popularity of Christian Music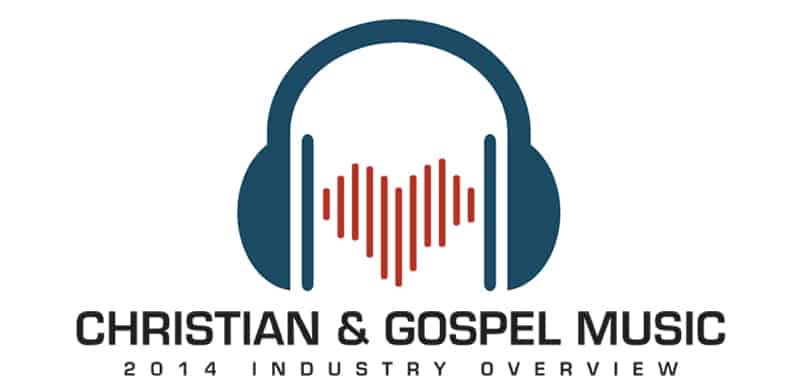 Christian and gospel music, often relegated to second-class citizen status in Nashville's music industry, enjoys reach that touches into every demographic group, accounting for 215 million people who listened to the genre within the past month, according to new research unveiled by the Gospel Music Association.
The GMA research, which was presented at the organization's annual Immerse Conference on the campus of the LifeWay corporation, also shows that 68 percent of Americans listened to Christian or gospel music within the past 30 days. The genre is especially popular with African-Americans, with 93 percent having listened to gospel within the past year.
And just like its secular counterparts, Christian and gospel music has been propelled in popularity by its placement in mainstream pop culture, notably on reality television shows and in films. The nation's most-attended tour in 2014 was the annual Winter Jam festival.
GMA Executive Director Jackie Patillo said she hopes stakeholders in Nashville can take the research into corporate boardrooms as ammunition for their argument that Christian and gospel music can help sell products and reach highly desired consumers. Those consumers, for instance, still buy music at retail, though obviously not at the same rate as a decade ago. The top 10 albums sold more than 17 million copies, according to the GMA research.
Cracker Barrel, NASCAR, McDonald's, Coca-Cola and Starbucks were among the major companies that have partnered with Christian artists and companies, according to the GMA research.
"I think that what I realize is that we did not have in one place a snapshot of the entire Christian and gospel music industry," Patillo said. "The last time a comprehensive study was done was over seven years ago. So not only is it interesting to go through and actually see the numbers in a quantifiable form, but it's something we can give to sponsors and other companies to say, 'This is what the faith-based community looks like.' "
Brian Smith, president at Brentwood-based Turning Point Media, a publicity and marketing firm specializing in Christian entertainment, said he believes the report provides an accurate snapshot on the state of the Christian music industry, which is largely headquartered in the Nashville area.
"Record-breaking tours, namely Winter Jam being one of the world's top first-quarter tours for five years running; mainstream media exposure; successful breakthrough artists; and synergy with hit films such as 'God's Not Dead,' are all indicative of the genre's healthy temperature," Smith said. "Another very significant growth area is the number of independent artists who are creating unique, powerful music and finding innovative, new ways to tell their stories. Not only are many of these artists doing what they do at the highest levels, they are developing passionate followings across genres and expanding the traditional definition of Christian music."
Key Takeaways from Gospel Music Association Research:
• 215 million people have listened to Christian music in the past month.
• 68 percent of Americans listened to Christian music in the past month.
• 93 percent of African-Americans, or more than 38 million people, listened to gospel radio in the past year.
• Christian music enthusiast: 53 percent female, 47 percent male; 23 percent females ages 25-44
• Top 10 selling artists: 1. Casting Crowns, 2. Lecrae, 3. MercyMe, 4. Newsboys ("God's Not Dead"), 5. Needtobreathe, 6. Michael W. Smith, 7. Hillsong United, 8. Newsboys ("Restart"), 9. Jamie Grace, 10. Erica Campbell
• Christian music sales by genre: 1. Adult contemporary: 33.8 percent, 2. gospel: 17.6 percent, 3. praise and worship: 13.6 percent, 4. rock: 11.5 percent, 5. Southern gospel: 5.5 percent
• A look at 2014 top tours by attendance: 1. Winter Jam: 557,112; 2. Bruce Springsteen: 341,314; 3. Beyonce: 331,882
• Christian and gospel artists on reality TV: Kirk Franklin on BET's "Sunday Best," Mary Mary on WEtv's "Mary Mary," Kierra Sheard on BET's "The Sheards," Ben Tankard on Bravo's "Thicker Than Water"
• Top artists on Facebook: 1. Marcos Witt, 5.7 million, 2. Hillsong United, 5.4 million, 3. Skillet, 5.4 million
• Brand name sponsorships: Cracker Barrel, McDonald's, Coca-Cola, Starbucks, Target
• Music sales in the U.S. by percentage of overall market: Christian and gospel, 6.6 percent; Latin, 2.5 percent, jazz, 2.4 percent, classical, 2.4 percent, blues: 0.9 percent
Source: Gospel Music Association's 2014 Christian & Gospel Music Industry Overview
##
Media Source:
Nate Rau
The Tennessean