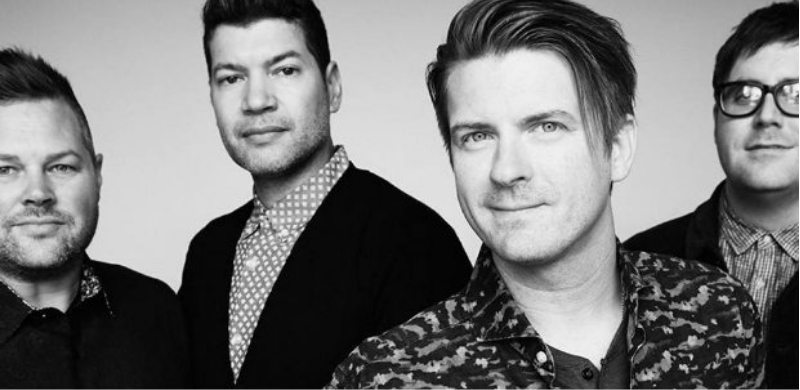 Title track becomes instant fan-favorite, already boasting over 2 million YouTube views
Nashville, TN – After a nearly 3 year hiatus, THE AFTERS return with their sixth studio album "Fear No More", available everywhere May 31. The album pre-order launches tomorrow, April 5, offering three instant downloadable tracks, including the current radio single "Well Done", "Lightning", and the title track "Fear No More." Fans can listen to new songs from the record HERE and follow the band for more tracks to come.
The album's debut single "Well Done" continues it's radio chart dominance with over 90% of Christian AC stations playing the poignant, emotional hit. The song is currently ranked #12 Billboard National Christian Audience, #13 Billboard AC Monitored, and recently peaked at #6 Billboard AC Indicator, #12 Mediabase Christian Audience, and #14 Mediabase AC Monitored.
While the radio single picks up steam, the title track has found a grassroots life of its own. An instant fan favorite, "Fear No More" has found an incredible viral audience that resonates with its powerful message, picking up over 2 million views on Youtube over a couple months' time.
Drummer Jordan Mohilowski explains, "We were chatting in the studio about issues we were dealing with, and we realized that we each struggle with issues of anxiety in one form or another. I personally have a sense of anxiety every day. We realized what a huge problem anxiety and fear is, not just in our band, but with the people we know and love. It robs us of our joy! It robs us from seeing and understanding how God loves us and protects us."
"In the Bible, there are 365 passages that tell us to 'fear not'", continues vocalist and guitarist Joshua Havens. "For this album, we wanted to write a song that would be words we could sing over our struggles. An anthem against anxiety. An anthem declaring, 'I will not give in to fear!' An anthem proclaiming our trust in God."
To see the band share the story behind the title track, please see: https://www.youtube.com/watch?v=5KzXbMGWewM&feature=youtu.be
In preparation for the album, The Afters have been sharing the new music on WELL DONE: The Tour, with special guests David Dunn and Jamison Strain. Five dates remain, including:
April 5: Glendale Heights, IL
April 25: Waxahachie, TX
April 26: San Antonio, TX
April 27: Midland, TX
April 28: Texarkana, AR