That Sounds Fun Podcast Network Launches Imagine Faith Talk Podcast Hosted By Pentatonix's Kevin Olusola and Life Coach Donovan Dee Donnell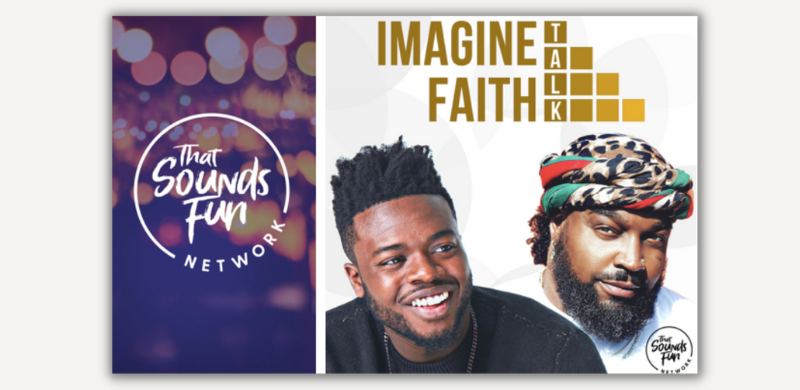 New York Times best-selling author and podcaster Annie F. Downs' That Sounds Fun Podcast Network (TSFN) is excited to launch their sixteenth show today, Imagine Faith Talk. Hosted by two men on very different paths, Kevin Olusola (beatboxer of the 3x Grammy® award- winning, multi-platinum selling a cappella quintet Pentatonix) and author, life coach, & entrepreneur Donovan Dee Donnell, the podcast came together after both realized that you don't have to sell your soul to obtain your dreams, and that the key to unlocking everything you've been dreaming to be is found through faith in God. Each episode is focused on faith-based conversations for holistic success, taking a deep dive into the Bible, discovering how to maximize uniqueness, weaponize the imagination, & leverage faith in God for success. The hope is simple: to find the tools to optimize your performance through partnership with God. Take a listen HERE.
The TSF network is also celebrating both the Dadville and Human Hope podcasts each surpassing one million downloads, while the The Matthew West Podcast has hit 2 million downloads.
Launched in the summer of 2020, Dadville finds its hosts, musicians and songwriters Dave Barnes and Jon McLaughlin, sharing unbelievably funny stories about parenting and life in general, while joined by guests that come on the show to discuss their own dad stories and life experiences.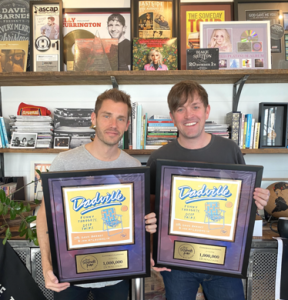 Since its debut on the network in March 2021 and in a time where humanity is desperate to find hope, host Carlos Whittaker leads conversations on the Human Hope podcast that bring us just that. From fun discussions about everyday joy to polarizing and challenging topics, he shows even the most calloused heart that there is still hope in humanity.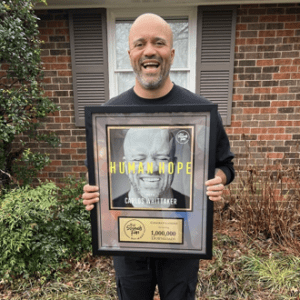 The Matthew West Podcast has grown very quickly since joining the network in 2020, already reaching 2 million downloads. West welcomes some of his favorite artists, authors, athletes, and influencers on the podcast such as Mark Hall from Casting Crowns, best selling author Max Lucado, Sadie and Korie Robertson, NBA star Cody Zeller, best-selling author and speaker Jon Gordon, and many more. In addition, listeners will be taken behind-the-scenes in each episode to experience some of the powerful stories behind his music.
The TSF NETWORK kicked off 2022 with a bang, also launching the FAITHFUL Podcast on January 26th and The Snack Show with Jami & Fallon on Feb 4th.
Hosted by Keely Scott, each 45 minute episode of the FAITHUL Podcast is about empowering women in their faith, speaking with faithful women that lead the way to show other women that you have permission to create, live, and think creatively for yourself. The FAITHFUL podcast releases episodes weekly on Wednesdays and more info is available @faithfulproject
The Snack Show is a weekly journey with hosts Jami & Fallon about what happens when two friends who LOVE snacks and have mostly differing opinions enter the chat. The two love laughing as much as they love food and live by the motto Live. Laugh. Snack. Episodes of The Snack Show release each Friday, with more info via socials @thesnackshowpod.
Now home to fifteen shows, including her own "That Sounds Fun with Annie F. Downs" podcast, which has over 64 million downloads, Downs' network is living up to its promise to be an amusement park of podcasts with an aim to entertain, impact, help, and bless you and the people you love. To find out more on the network overall, you can visit their new website, thatsoundsfunnetwork.com. To interview one of the hosts from the That Sounds Fun Network, or if you want to be on one of the That Sounds Fun Network shows, please email guests@thatsoundsfunnetwork.com.
##