That Sounds Fun Podcast Network Surpasses 40 Million Downloads and Celebrates 1 Million Downloads of the Matthew West Podcast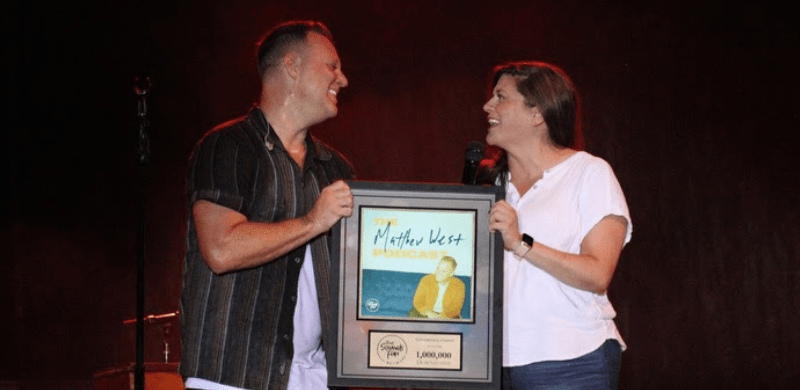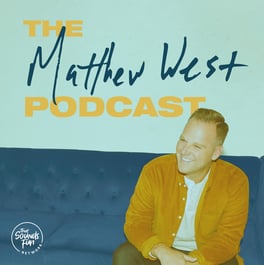 NASHVILLE, TN…8/4/21 –
New York Times
best-selling author and podcaster
Annie F. Downs' That Sounds Fun Podcast Network
has surpassed over 40 million downloads as a network and recently celebrated the milestone of five-time Grammy Award winner
Matthew West's podcast
hitting 1 million downloads. Downs surprised West with a plaque during his Lifest performance last week outside Nashville.
"I've loved every second of launching my podcast, and I'm so thankful that people are tuning in weekly to be challenged, encouraged, and hopefully inspired to make the most of the one life we all get," remarked West. "I'm thankful for Annie and the entire team at TSF for showing me the way! I couldn't ask for a better mentor than Annie F. Downs and I am excited for what's to come. Thanks to this show, Wednesday is now my favorite day of the week!"
Joining Matthew on his podcast are some of his favorite artists, authors, athletes, and influencers such as Mark Hall from Casting Crowns, best selling author Max Lucado, Sadie and Korie Robertson, NBA star Cody Zeller, best-selling author and speaker Jon Gordon, and many more. In addition, listeners will be taken behind-the-scenes in each episode to experience some of the powerful stories behind his music.
Now home to eleven shows, including her own
"That Sounds Fun"
podcast, which has over 50 million downloads, Downs' Network is living up to its promise to be an amusement park of podcasts with an aim to entertain, impact, help, and bless you and the people you love. To find out more on the network overall, you can visit
thatsoundsfunnetwork.com
. To interview one of the hosts from the
That Sounds Fun Network
, or if you want to be on one of the That Sounds Fun Network shows, please email
guests@thatsoundsfunnetwork.com
.
##