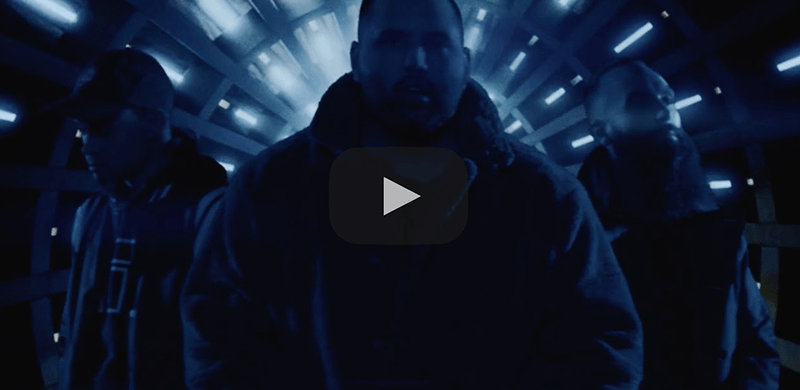 Top new hip-hop artist's music
has been featured on ESPN and more
Into The Night features tracks with
Danny Gokey, Jordin Sparks, Tauren Wells,
Chris Baston, Foggieraw, and others
NASHVILLE, Tenn. (April 12, 2018) – Miami duo, Social Club Misfits, has built a strong following releasing provocative and compelling music. Today, the group, comprising two distinctive voices that consistently challenge the norm and entice the heart, will debut the "War Cry feat. Tauren Wells" video from the hot new release Into The Night. Watch the video HERE. The duo is currently on tour in support of the release.
"War Cry" is just that a song of redemption, inspiration, and encouragement to stand strong in personal convictions. The track features hot pop/R&B and three-time Grammy® award nominee, Tauren Wells, and is quickly becoming an anthem for today's youth.
The Into the Night album release, the first under a new deal with Capitol CMG, has been met with praise and aplomb by industry and fans alike. Recently, ESPN featured "Number One (A Song for You)" and "One of A Kind" on various programming throughout the high visibility platform while "War Cry" was licensed for use during Turner Broadcasting/CBS March Madness coverage.
Brad O'Donnell, Chief Creative Officer for Capitol CMG, says, "We're so encouraged by the response to Into The Night both from the industry and especially from the fans. Marty and Fern have taken things to the next level with their music, their touring, and their live show and we're seeing the results in sales and engagement."
CCM Magazine opines, "On their latest LP, Into The Night, Social Club Misfits have expanded their already diverse sound to include more than enough flavors for anyone to enjoy along with a guest list sure to impress pop and hip-hop fans alike—including Tauren Wells, Danny Gokey, Jordin Sparks, Chris Batson and more. If you appreciated Fern and Marty's last go-around, this latest is a must-have."
##