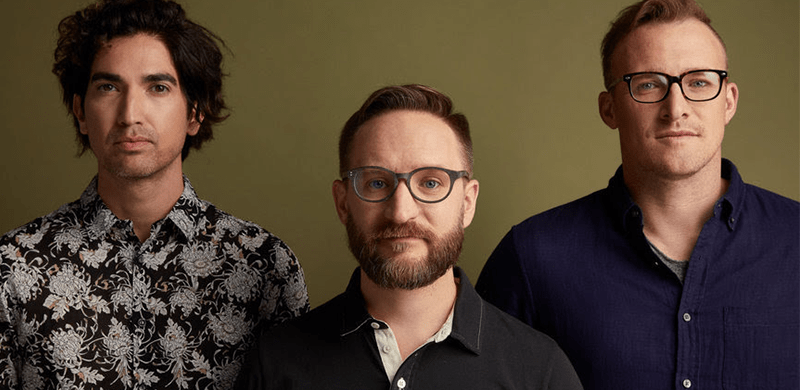 The Band Will Embark On A 16-City
Headlining Tour Throughout April
21 March 2018 – Nashville, Tenn – Sanctus Real is set to release Changed, their eighth career album on April 27 (Framework Records). Changed, which can be pre-ordered now by clicking here, is the follow-up to their 2014 release, Dream. The band's latest single to hit radio is "Confidence," which is also an instant grat song for every Changed pre-order.
"Confidence" is already growing at radio, hitting the Billboard charts and tied last week as the second most-added song at AC Monitored, as well as tying for 3rd most added at AC overall. The band also just released a music video for the song, which can be viewed on the below image. It was last fall when they released the first single, "Changed," which they debuted weeks early to help raise money to directly support the community of Rockport, TX, one of the first towns to be hit by Hurricane Harvey. A lyric video is also available for "Changed" by visiting here.
Since forming in 1996, Sanctus Real has become a trusted brand in Christian music by writing and recording music for close to 22 years, touring around the world, achieving 24 radio hits, eight No. 1's, and album sales exceeding 750,000 units. Yet it was two years ago when original band members, Mark Graalman and Chris Rohman found themselves with extreme life changes that shook the foundation of everything they had built by parting ways with their label, their booking agency and their lead singer. "Mark and I just started praying and waiting to see what God had planned for us," Rohman shares.
Rohman and Graalman eventually met Dustin Lolli, who at the time was working full-time as a worship leader and performing in a folk duo with his wife. The decision for Lolli to join Sanctus Real seemed like an easy one, and getting to know the heart of the band tipped the scales for him. "I saw in these guys a real focus to write songs that move people toward an understanding of their identity in Christ," Lolli explains. "They've built an amazing platform to be able to share God's love and I knew I wanted to be a part of that."
The trio immediately began writing songs for Changed, eventually narrowing it down to ten songs that encompass the same focus that the band had at the very beginning – hope found in an unchanging Savior. With Changed, the band communicates that nothing's ever a lost cause in the Kingdom of Heaven.
Graalman states, "We're a group of guys making music together as opposed to a group of guys getting behind a song. We're focusing back on the simple message of the Gospel. It's the simple message of God's love."
Fans will be able to hear new songs from Changed as well as their favorite Sanctus Real songs when the band hits the road this April on a 16-city headlining tour. Be sure to visit sanctusreal.com for the most updated tour schedule.
##