Rich Mullins Honored With "The Joy Of Jesus" From Mac Powell, Matt Maher & Ellie Holcomb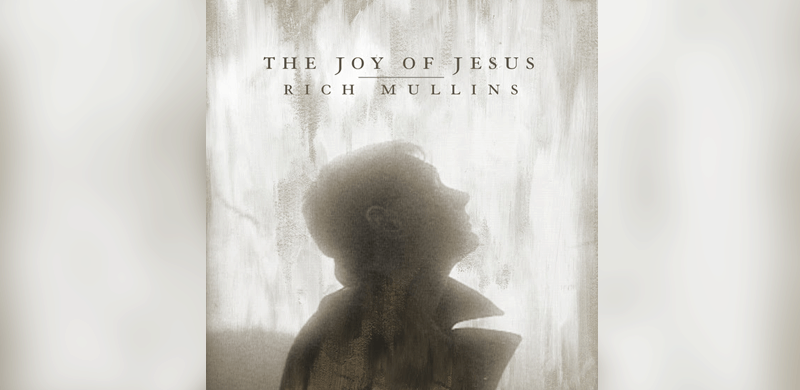 Award-Winning Artists Honor Rich Mullins 20 Years After his Passing:
Mac Powell, Matt Maher And Ellie Holcomb Record Mullins' Never-Released Song "The Joy Of Jesus"
Song And Lyric Video Now Available
19 September 2017 – Franklin, Tenn – It was 20 years ago today that Christian music lost one of its greatest poets and prophets, Rich Mullins. For those that knew him, he often served as a "voice in the wilderness" calling us all to a greater love, a deeper compassion, and an absolute commitment to our awesome God.
With Mullins' influence impacting an immeasurable amount of artists and songwriters, a few of those very people – Mac Powell, Matt Maher and Ellie Holcomb – gathered to record one of his never-released songs titled "The Joy Of Jesus," a simple blessing conferring on us the grace, love and joy of Jesus.
Produced by Jonathan Smith (Zach Williams, Tenth Avenue North), the song concludes with a portion of Mullins' vocal recording, which was found by his long-time publisher, Randy Cox.
"The Joy Of Jesus" is available now, courtesy of Provident Label Group. Click here to purchase and here to stream.
Recently, Mac Powell, Matt Maher and Ellie Holcomb shared their thoughts about being part of the song and what Rich Mullins means to them:
"I cannot explain in words just how much Rich Mullins and his music means to me. His songwriting has influenced me perhaps more than anyone else's. To be able to sing his lyrics and melodies in this new song helps me to remember this great writer, musician, and friend." – Mac Powell
"My hope in being part of this song isn't that we just sort of have a nostalgic moment and remember a nice guy, because he wasn't just a nice guy. My hope is that people are inspired, particularly those of us who sing and write, to remember our prophetic calling to comfort the afflicted and afflict the comforted." – Matt Maher
"Rich Mullins is one of my very favorite people. His writing, his music and his demeanor have had a huge impact on me. I cannot describe what an honor it was to be part of 'The Joy Of Jesus' as we celebrate the artist and the soul that is Rich Mullins." – Ellie Holcomb
The recording of "The Joy Of Jesus" is a fitting tribute to a man who never stopped searching for ways to speak the words we all longed to say but couldn't find on our own, yet this song is more than a tribute. It is a song for our times; a reminder that when there is so much that would divide us, it is the grace, love and joy of Jesus that make us one.
"If my life is motivated by my ambition to leave a legacy, what I'll probably leave as a legacy is ambition. But if my life is motivated by the power of the Spirit in me, if I live in the awareness of the indwelling Christ, if I allow His presence to guide my actions, to guide my motives, that's the only time I think we leave a great legacy." – Rich Mullins (1955-1997)
##