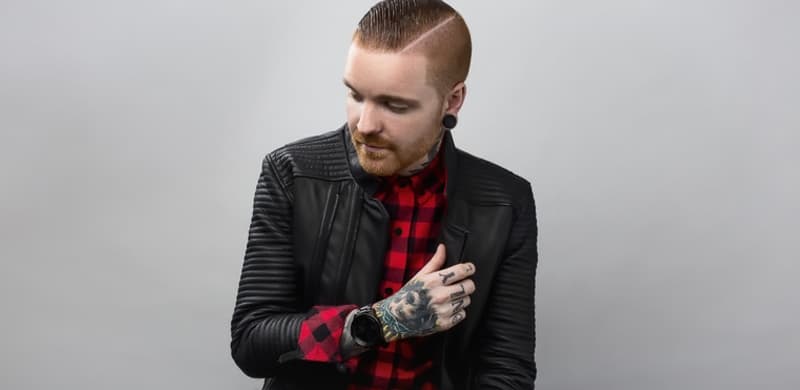 Unstoppable Releases April 21 With BEC Recordings
SEATTLE, WASH (APRIL 13, 2017) – BEC Recordings' artist Matty Mullins releases a new lyric music video today for his hit single "Unstoppable (feat. Jordan Feliz)." The video features Mullins and Feliz walking around some of downtown Nashville's most scenic attractions. Watch this unique and fun video below.
This week, "Unstoppable" landed at No. 5 on the Hot AC/CHR chart after being the highest debuted single in the Top 30. The song is intended to be an anthem for anyone who feels utterly hopeless, reaching for something real, in hopes that they may find peace in the one who loves them most.
Memphis May Fire's frontman will release his label debut album Unstoppable on April 21. Collaborating with producer Cameron Mizell (Memphis May Fire, Sleeping With Sirens) and songwriters GMA Dove Award winner Pete Kipley and four-time GRAMMY® nominee Matthew West, this project is a collection of songs full of joy and worship, anchored in authenticity and earnest truthfulness, unafraid to declare victory over real brokenness. The album is available for pre-order here with the option of purchasing Unstoppable bundles.
Unstoppable Track Listing:
Say It All
I Choose You
Unstoppable (feat. Jordan Feliz)
Go The Distance
Brand New Fire
Christ Be Magnified
The Great Unknown
The Best Is Yet to Come
You Can
Until I Need You
For more information, please visit MattyMullins.com and the social links below:
Twitter
Facebook
Instagram
##