GRAMMY® & Dove Award Nominee, Todd Dulaney, New Single Debuts at #1 on Gospel Radio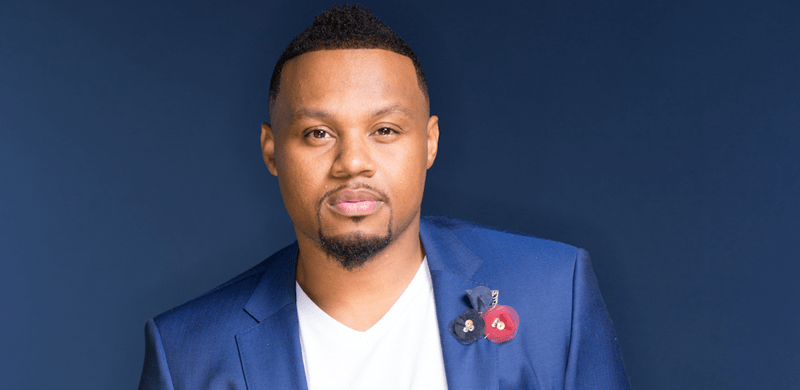 Nashville, TN (September 19, 2017) – Anticipated to be the biggest anthem of 2017, Todd Dulaney's newest single, "Your Great Name", debuted #1 at Gospel Radio.
As an exuberant and uplifting song, "Your Great Name" stands as the lead single for Dulaney's forthcoming album, entitled The 2nd Encounter, slated for an early 2018 release.
Dulaney, a former professional baseball player for the New York Mets, released his sophomore album, A Worshipper's Heart in the spring of 2016 and it immediately debuted at #1 on Billboard, alongside the debut single "The Anthem", which also shot to #1 on Billboard. Additionally, ""The Anthem went #1 at Gospel Radio for over a month and currently holds 114 weeks on the Digital Gospel Songs Chart.
A Worshipper's Heart was Todd's first live recording and earned him a slew of award nominations from The 2016 & 2017 Dove Awards to 5 Stellar Awards, and the 2017 GRAMMY® Awards, where he was nominated for Best Gospel of the Year, alongside gospel legends Kirk Franklin and Shirley Caesar. On top of these nominations, A Worshipper's Heart currently holds 71 weeks on the Current Gospel Albums Chart and 71 weeks on the Digital Gospel Song Charts with the other single, "Victory Belongs To Jesus". A Worshipper's Heart also has over 26 million digital streams.
In addition to his new single release, Dulaney has recently signed an exclusive management agreement with Maximum Artist Management, a Nashville-based company led by the firm's founder and president, Mitchell Solarek. Maximum Artist Management guides the careers of chart-topping artists including: 5-time Gospel Music Association Female Vocalist of the Year and 6-time GRAMMY® nominee, Natalie Grant; GRAMMY® award-winning producer/songwriter, Bernie Herms; American Idol alum and Dove Award winner, Danny Gokey; GRAMMY® and Stellar® award-winning artist/producer, Donald Lawrence; The Voice finalist, Koryn Hawthorne, among others.
It was Dulaney's extensive high-profile concert appearances, multiple award nominations, and fast-growing fan base that brought him to the attention of Maximum Artist Management. "Todd is a unique talent with a unique gifting for connecting with audiences from all walks of life," states Solarek. "What he's been able to achieve in just the past 24 to 30 months is awe-inspiring, but it's just scratching the surface, we believe. He is an artist and a communicator who will impact culture for decades to come."
"Your Great Name" is just a small glimpse of what listeners can expect on the upcoming album, The 2nd Encounter and the single is currently available at all digital retailers.
About Todd Dulaney:
Todd Dulaney is a GRAMMY® Award-nominated worship artist from Chicago, IL. At the age of 18, Dulaney was drafted by the New York Mets, but to the surprise of many, left that world behind to pursue a career as a Gospel recording artist. Since accepting that call, Dulaney has released two albums, (Pulling Me Through, A Worshipper's Heart), which have both garnered him several award nominations ranging from Stellar Awards to Dove Awards, and a 2017 GRAMMY® Award for Album of The Year. Dulaney's sophomore album and its debut single, "The Anthem", both went to #1 on the Billboard charts, resulting in Dulaney being named Billboard's New Gospel Artist of the Year in 2016.
Todd has since shared the stage with the likes of Smokie Norful, Vanessa Bell Armstrong, Michelle Williams, Nicole and David Binion, Tye Tribett and Donnie McClurkin, Jonathan Nelson, Travis Greene, and Nicole C. Mullen, just to name a few. His third album and second live recording, titled The 2nd Encounter, is slated to be released through eOne Nashville in early 2018. Todd and his wife Kenyetta Dulaney, are the proud parents of four. While Todd is beyond grateful for his current success, he continues to stay at the feet of God, and put the attention on Jesus, for life has continued to show them that in all situations, the Victory Belongs to Jesus. Learn more about Todd at www.ToddDulaneyLand.com
##