R&B Soulful Singer, Fantasia, Returns To Her Gospel Roots To Sing At McDonald's Gospelfest 2017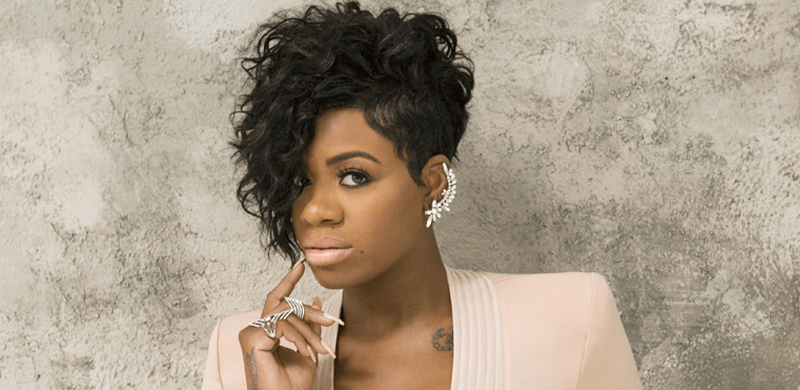 [Iselin, NJ] -The 35th Annual McDonald's Gospelfest returns to the Prudential Center (25 Lafayette Street, Newark, NJ) on Saturday, May 13th for the gospel event of the year. On Thursday, March 30th, McDonald's announced the Grammy-winning R&B singer-songwriter Fantasia was just added to the star studded line up. Fantasia is remembered and highly regarded as one of American Idol's most shining stars. The soulful R&B singer will be taking it back to her Gospel roots at McDonald's Gospelfest 2017. She will be joining a stellar line-up of gospel artists including Donnie McClurkin, Erica Campbell, Bishop Hezekiah Walker, Cissy Houston, Israel Houghton, Anthony Brown & Group Therapy, Bishop Paul Morton, Greater Allen AME Cathedral Choir, plus a special message from Reverend A. R. Bernard from the Brooklyn Cultural Center. McDonald's Gospelfest tickets on sale now at the Prudential Center Box Office, or call Ticketmaster at 800.745.3000 or go online to www.ticketmaster.com.
"For 35 years, New York Tri State Area McDonald's has been giving back to the gospel community and we appreciate it," said A. Curtis Farrow, Emmy Award winning Executive Director and Producer of McDonald's Gospelfest. "In my 17 years of producing this spectacular event, I must say I couldn't be more excited about this year's line-up." "This is our 35th year featuring talent from all ages and this year I'm so excited to see for the first time in McDonald's Gospelfest, Fantasia." says McDonald's franchisee and Former McDonald's Gospelfest committee member, Ron Bailey. "Fantasia back in her Gospel roots will be a McDonald's Gospelfest to remember".
McDonald's Gospelfest is an event that offers a full day experience. From 4pm to 6pm there is the competition which includes rising stars of all ages and cultures competing in a variety of categories including Soloists, Choirs, Praise Dancers, Singing Groups, Gospel Comedians, Gospel Poets and Gospel Rappers. There thousands of amateur artists to perform and share the stage with some of the greatest in Gospel History. The noteworthy gospel concert, beginning at 6:30pm, will feature some of the greatest artists in music history, including American Idol Fantasia. Music is a universal language and McDonald's Gospelfest is all about spreading love, peace and joy to everyone and welcomes all races, nationalities and beliefs.
McDonald's Gospelfest originated in 1983 under the auspices of the McDonald's Corporation and the McDonald's New York Metro Owner/Operator Association. Over thirty years later, it has emerged as the nation's preeminent Gospel celebration, bringing joy, inspiration, encouragement and hope to millions of Americans. Previous McDonald's Gospelfest participants have gone on to successful careers in entertainment, including the renowned Bishop Hezekiah Walker.
About McDonald's New York Tri-State Restaurants
McDonald's is one of the world's best-known brands and is a global leader in food service. There are more than 600 McDonald's restaurants, owned by 100 franchisees, located throughout the New York, New Jersey and Connecticut Tri-State area.
About McDonald's
McDonald's USA, LLC, serves a variety of menu options made with quality ingredients to approximately 25 million customers every day. Nearly 90 percent of McDonald's 14,000 U.S. restaurants are independently owned and operated by businessmen and women. Customers can now log online for free at approximately 11,500 participating Wi-Fi enabled McDonald's U.S. restaurants. For more information, visit www.mcdonalds.com, or follow us on Twitter and Facebook.
##