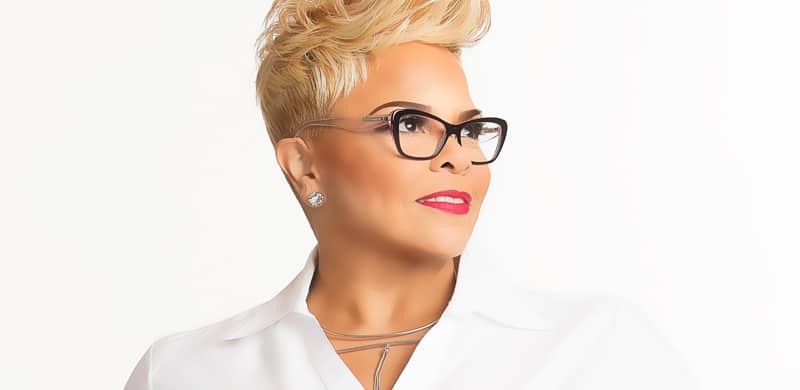 DALLAS (November 3, 2016) – Grammy Award® Nominee Tamela Mann debuted her "God Provides" music video on Today.com this week following her electric, up-tempo, full-band performance of "One Way" on Today on NBC. Written and produced by Kirk Franklin, the No. 1 single "God Provides" is the sophomore single from Tamela's Billboard chart-topping No. 1 album One Way.
Check out the "God Provides" music video premiere and story about her appearance on Today.com
For the latest updates on all things Tamela:
WEBSITE: www.tillymannmusic.com/
FACEBOOK: www.facebook.com/davidtamelamann
TWITTER: @DavidandTamela
INSTAGRAM: @DavidandTamela
PERISCOPE: @DavidandTamela
About Tamela Mann
Tamela Mann is a Grammy® Award nominee, NAACP Image Award® winner, BET Award winner, Soul Train Award nominee, 7-time Stellar Gospel Music Award and two-time GMA Dove Award-winning singer, actress, songwriter, producer, and businesswoman. Tamela's seven-time Stellar Gospel Music Award-winning, two-time GMA Dove Award-winning album Best Days debuted at No. 1 on multiple music sales charts and includes the No. 1 RIAA-gold certified single "Take Me To The King," which earned Tamela her first Grammy® Award nomination for Best Gospel/Contemporary Christian Music Performance. Tamela set a historic personal and industry record as the first Gospel lead artist in Billboard Gospel radio chart history to score three consecutive No. 1's from an album. The string of hits includes "Take Me To The King," "I Can Only Imagine," and "This Place." Tamela and husband and business partner, actor David Mann, star in It's A Mann's World and Mann & Wife (Bounce TV), both in production on third seasons. Tamela's fourth solo studio album One Way is available online and in stores.
For more information about Tamela Mann, visit http://www.tillymannmusic.com.
##
Media Contacts:
For radio servicing, contact Damon D Stewart, dstewart@igatalentmgmt.com.
For media inquiries, contact Chelsey Dickson, chelsey@tkomarketing.net.