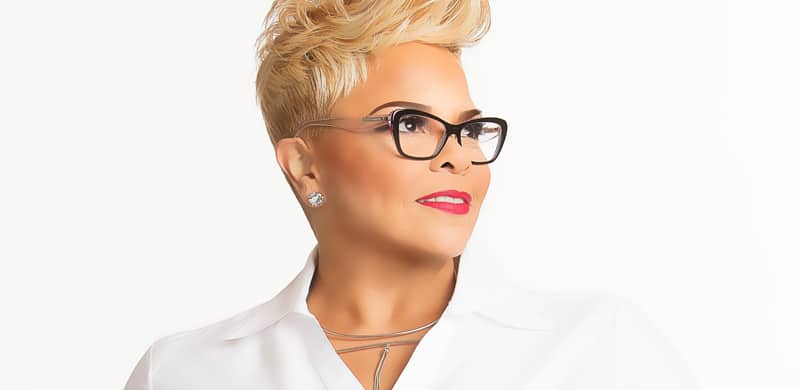 Single "God Provides" Reclaims No. 1 Spot On Billboard Gospel Radio Chart This Week
DALLAS (November 17, 2016) – Grammy® Award Nominee Tamela Mann's record-breaking, chart-topping single "Take Me To The King" receives the highly coveted honor of an RIAA platinum certification with more than one million singles sold. The ballad, written and produced by long-time friend and Gospel Star Kirk Franklin marked the first collaboration between Tamela and Franklin since launching her solo career. "God Provides," the follow-up collaboration to the platinum single reclaimed the No. 1 spot on the Billboard Gospel Radio chart this week. Written and produced by Kirk Franklin, the No. 1 track "God Provides" is the sophomore single from Tamela's Billboard chart-topping No. 1 album One Way.
Check out the new "God Provides" music video below:
One Way marks Tamela's fourth solo studio album and is executively produced by Tamela, her husband and business partner, actor David Mann and son David Mann Jr. One Way is produced by the acclaimed Myron Butler and David Mann. The album's all-star guest producer credits, in addition to Franklin, include Eric Dawkins, King Logan, Shaun Martin and Timbaland.
For the latest updates on Tamela, check out:
www.tillymannmusic.com
Facebook
Twitter
Instagram
About Tamela Mann
Tamela Mann is a Grammy® Award nominee, NAACP Image Award® winner, BET Award winner, Soul Train Award nominee, 7-time Stellar Gospel Music Award and two-time GMA Dove Award-winning singer, actress, songwriter, producer, and businesswoman. Tamela's seven-time Stellar Gospel Music Award-winning, two-time GMA Dove Award-winning album Best Days debuted at No. 1 on multiple music sales charts and includes the No. 1 RIAA-gold certified single "Take Me To The King," which earned Tamela her first Grammy® Award nomination for Best Gospel/Contemporary Christian Music Performance. Tamela set a historic personal and industry record as the first Gospel lead artist in Billboard Gospel radio chart history to score three consecutive No. 1's from an album. The string of hits includes "Take Me To The King," "I Can Only Imagine," and "This Place." Tamela and husband and business partner, actor David Mann, star in It's A Mann's World and Mann & Wife (Bounce TV), both in production on third seasons. Tamela's fourth solo studio album One Way is available online and in stores.
For more information about Tamela Mann, visit www.tillymannmusic.com.
##
Media Contacts:
For radio servicing, contact Damon D Stewart, dstewart@igatalentmgmt.com.
For media inquiries, contact Chelsey Dickson, chelsey@tkomarketing.net.