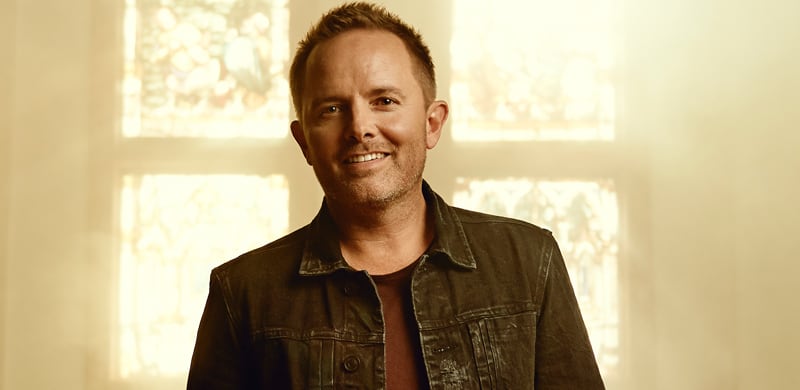 Chris Tomlin's Never Lose Sight Debuts Atop The Charts, Landing At No. 1 On Billboard Christian Albums, No. 6 On Billboard Top 200 And More
11th studio release also hits No. 5 on Billboard's Top Albums chart, No. 10 on Billboard's Digital Albums chart
Nashville, Tenn. (November 4, 2016) — GRAMMY® Award winner Chris Tomlin's 11th studio album Never Lose Sight made a strong debut Friday, October 21, charting at No. 1 on Billboard's Top Christian Albums, No. 6 on the Billboard Top 200, No. 5 on Billboard's Top Albums and No. 10 on Billboard's Digital Albums.
Billboard and Forbes touted the charting success of Never Lose Sight, which features the single "Jesus" and the No. 1 hit "Good Good Father," which recently earned RIAA Gold Certification.
"I'm incredibly humbled by the response to Never Lose Sight," Tomlin told Billboard. "It's my consistent prayer, with this album and every album I release, that the songs bring hope and ultimately point the listener to God."
Tomlin shared with Lifezette and Patheos about the new album and other recent projects including his debut children's book Good Good Father and a one-night cinema event focused on unity and prayer for the nation. Featured as the most recent CCM Magazine cover story, Tomlin spoke in depth about his latest endeavors. Additionally, he recently made stops in NYC at FOX & Friends, Billboard, Sirius XM and more.
Earlier this fall, Tomlin was honored with the SoundExchange Digital Award, recognizing more than one billion performances on the more than 2,800 digital radio services from which SoundExchange collects digital performance royalties. Tomlin follows Justin Timberlake, Garth Brooks and Pitbull as the fourth ever recipient of the prestigious award.
Tomlin is nominated for a 2016 American Music Award for Favorite Artist – Contemporary Inspirational. The fan-voted awards show airs Live Sunday, November 20 at 8pm ET on ABC. Voting is open now at http://ama.votenow.tv.
About Chris Tomlin
With 11 albums, 15 No. 1 radio singles, a GRAMMY® Award and eight additional nominations, three Billboard Music Awards, 21 Dove Awards, two platinum and five gold albums to his credit, Chris Tomlin is among the most well-known and influential artists in contemporary Christian music. Referred to by TIME Magazine as likely the most often sung artist anywhere, Tomlin consistently has several songs in the top 20 of the Top 100 CCLI songs. BMI and GMA Dove Awards' 2014 Songwriter of the Year, Tomlin's "How Great Is Our God" was his first No. 1 on the CCLI Top 25, becoming one of the fastest rising modern day hymns in CCLI chart history. In addition to having sold more than 7 million albums and over 8.9 million digital tracks, Tomlin made history as his No. 1 single "Jesus Messiah" (Hello Love) garnered 97 adds at radio, making it the biggest ever add date in Christian radio history. Tomlin recently broke the record for most top tens in the history of Billboard's Hot Christian Songs chart. Additionally, he was honored with the SoundExchange Digital Radio Award earlier this year, recognizing more than 1 billion digital radio plays. Burning Lights debuted at No. 1 atop the Billboard 200 in January 2013, making history as only the fourth Christian music album to do so. Tomlin's debut children's book Good Good Father and 11th studio album, Never Lose Sight, are available now.
Get Connected With Chris Tomlin
christomlin.com
Facebook
Twitter
Instagram
YouTube
##
Media Contact
Kirsten Grenier & Velvet Kelm
the media collective
kirsten@themcollective.com
velvet@themcollective.com
615-591-7989
www.themcollective.com