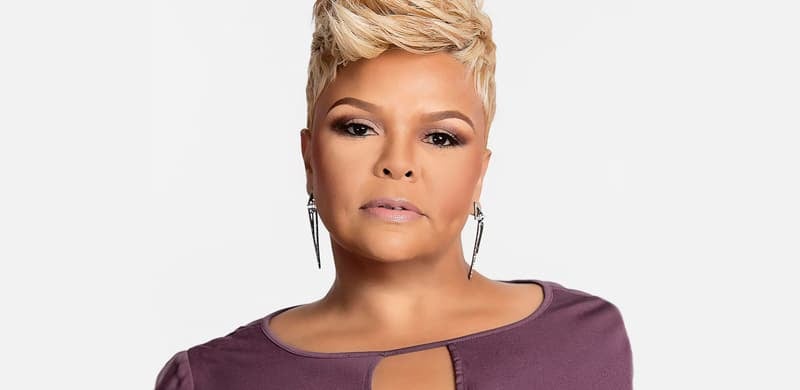 Tamela Set to Co-Host Super Bowl Gospel Celebration With Husband Comedian David Mann at Lakewood Church on February 3
DALLAS, TEXAS (Jan. 24, 2017) – Platinum Recording Artist Tamela Mann received nine nominations for the upcoming 32nd Annual Stellar Gospel Music Awards. The powerhouse vocalist is nominated for Artist of the Year, Albertina Walker Female Vocalist of the Year, CD and Traditional CD of the Year, Producer of the Year, Song of the Year, Urban/Inspirational Single or Performance of the Year and Traditional Female Vocalist of the Year. Tamela's album, One Way, is nominated for Recorded Music Packaging of the Year.
"I am honored and humbled to be recognized by the Stellar Awards," said Tamela. "To God be the glory and I hope this music encourages others when they hear it as much as it does me when I sing it. I'm truly thankful everyday for being able to share the Gospel."
The epic night in Gospel music will be held once again at the Las Vegas Orleans Arena on Saturday, March 25, 2017. The telecast will premiere on TV One Sunday, April 9 at 7 p.m. ET with encores at 9 p.m. and 11 p.m. ET. In addition, the Stellar Awards will air in national broadcast syndication on 170 stations in over 150 markets around the country from April 14 – May 7, 2017.
Tamela will be co-hosting the Super Bowl Gospel Celebration in Houston, TX on February 3, 2017 with her husband, comedian David Mann. The event, taped live by BET, will take place at Lakewood Church. Tickets are $25 and can be purchased on Ticketmaster.
One Way marks Tamela's fourth solo studio album and is executively produced by Tamela, her husband and business partner, actor David Mann and son David Mann Jr. One Way is produced by the acclaimed Myron Butler and David Mann. The album's all-star guest producer credits, in addition to Franklin, include Eric Dawkins, King Logan, Shaun Martin and Timbaland. "God Provides," written and produced by Kirk Franklin, is the sophomore single from Tamela's Billboard multi-week chart-topping No. 1 album One Way, and held the No. 1 slot on the Billboard Gospel Radio chart multiple weeks.
For the latest updates on Tamela, check out:
"God Provides" Music Video
Website: www.tillymannmusic.com/
Facebook: www.facebook.com/davidtamelamann
Twitter: @DavidandTamela
Instagram: @DavidandTamela
About Tamela Mann
Tamela Mann is a Grammy® Award nominee, NAACP Image Award® winner, BET Award winner, Soul Train Award nominee, 7-time Stellar Gospel Music Award and two-time GMA Dove Award-winning singer, actress, songwriter, producer, and businesswoman. Tamela's seven-time Stellar Gospel Music Award-winning, two-time GMA Dove Award-winning album Best Days debuted at No. 1 on multiple music sales charts and includes the No. 1 RIAA-gold certified single "Take Me To The King," which earned Tamela her first Grammy® Award nomination for Best Gospel/Contemporary Christian Music Performance. Tamela set a historic personal and industry record as the first Gospel lead artist in Billboard Gospel radio chart history to score three consecutive No. 1's from an album. The string of hits includes "Take Me To The King," "I Can Only Imagine," and "This Place." Tamela and husband and business partner, actor David Mann, star in It's A Mann's World and Mann & Wife (Bounce TV), both in production on third seasons. Tamela's fourth solo studio album One Way is available online and in stores.
For more information about Tamela Mann, visit http://www.tillymannmusic.com
##
Media Contacts:
For radio servicing: Damon D Stewart, dstewart@igatalentmgmt.com
For media inquiries: Linda Klosterman, lklosterman@tkomarketing.net