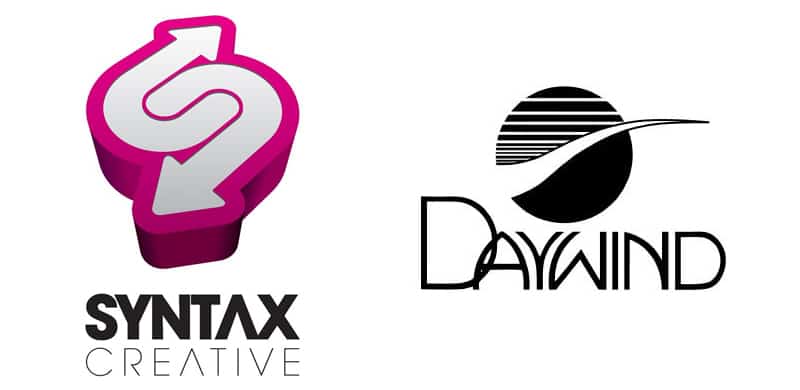 Daywind gears up to release numerous new projects
SAN DIEGO, CALIF. Feb. 1st, 2016 — Syntax Creative is thrilled to partner with the legendary Daywind Records, whose artists have garnered many GRAMMY®, Dove and Singing News Award nominations and awards since its beginnings nearly 30 years ago. Daywind, based near Nashville, Tenn., is joining Syntax to take advantage of its greater focus and strategic tools to make products more visible in the digital marketplace.
"We want to reach our customers wherever they are and through whatever medium they wish to engage with us and our music," shared Daywind Records President Ed Leonard. "Daywind will continue to produce incredible music while embracing new technology in order to best serve our artists and their fans."
"With Daywind's extensive catalog of nearly 600 titles," Syntax Creative CEO, Tim Trudeau, said, "this is one of the largest deals we've done as a digital distributor."
Daywind's stacked roster of artists includes southern gospel group Karen Peck and New River, whose album Pray Now was nominated by The Recording Academy for Best Roots Gospel Album at the 2016 GRAMMY® Awards, as well as singer/songwriter Joseph Habedank, who co-hosted the 2015 Dove Awards.
Leonard added, "From writing songs and recording albums, to facilitating distribution and producing live concerts, Daywind provides everything an artist needs to create quality music and deliver it to the masses or the local church. This cohesive model creates a platform for creativity and innovation that is seldom found elsewhere."
"My staff and I are both prepared and excited to serve Daywind and their digital efforts," Trudeau said.
Daywind Records is home to an award-winning roster of artists, including Legacy Five, Greater Vision, Adam Crabb, the Browders, Jim Brady Trio, Karen Peck & New River, Joseph Habedank, the Hoppers, Blackwood Brothers, Bowling Family, Tribute, Nelons, Brian Free & Assurance and Wilburn & Wilburn, among others. Daywind is distributed to retail through New Day Christian Distributors, Sony Red and Syntax Creative. To learn more, visit: http://daywindrecords.com.
Syntax Creative is one of the top independent digital distributors, design firms and marketing agencies, representing more than 120 record labels. Their impressive list of clientele includes Central South, Crossroads Label Group, Vineyard Worship, Mountain Fever, and Pinecastle Records, among others. To learn more, visit: http://syntaxcreative.com.
##
Media Contact:
contact@syntaxcreative.com