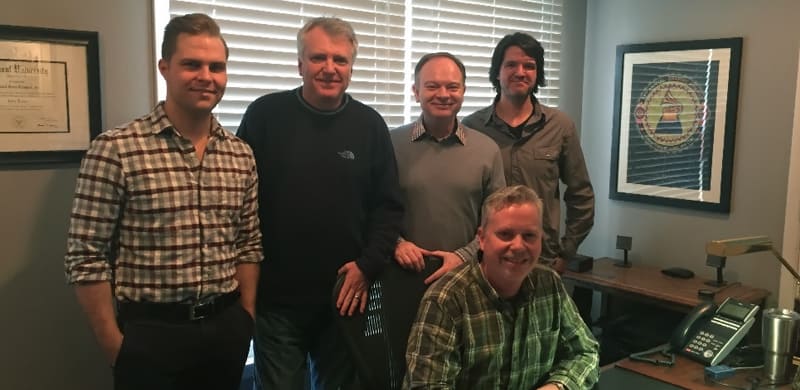 Hendersonville, TN (February 3rd, 2016) – Daywind Music Publishing is proud to announce the addition of Lee Black to its growing family of songwriters. With cuts by groups such as Brian Free & Assurance, the Talleys, the Freemans, Wilburn & Wilburn, among others, and numerous Dove, Singing News and BMI Awards and nominations, Lee Black consistently produces top-notch music and has become a widely recognized name in Southern Gospel music today.
Lee Black shares, "To say I am excited to begin writing for Daywind Music Publishing is an understatement. Rick Shelton, Chad Green, Joe Dan Cornett, and this staff of writers are the best in the business; and I am grateful for the opportunity to join their team. Most folks probably don't remember that I wrote for DMP back in the late '90s. So in a way, this feels like coming back home. I am beyond thrilled to be a part of the Daywind family again and looking forward to the days ahead!"
"Lee Black and Daywind Publishing have enjoyed an informal relationship for many years that has produced really wonderful results," adds Rick Shelton, VP of Daywind Publishing. "His songwriting ability is renowned amoung his peers, esteemed by the artists and appreciated by the fans. We are honored to deepen our commitment to support Lee's talent and we could not be more thrilled that he has chosen to officially join the Daywind family."
Daywind Music Publishing services an impressive roster of acclaimed songwriters including Jason Cox, Gerald Crabb, Chris Cron, Michael Fordinal, Ricky Free, Marty Funderburk, Joseph Habedank, Scott Inman, Justin Kintzel, Aaron Rice, Kyla Rowland, John Darin Rowsey, Belinda Smith, Brandon Sharp, Sue Smith, Sam Tinnesz, Aaron Wilburn and Dianne Wilkinson.
For more information, visit facebook.com/daywindpublishing or info@daywindpublishing.com.
##
Media Contact:
info@daywindpublishing.com