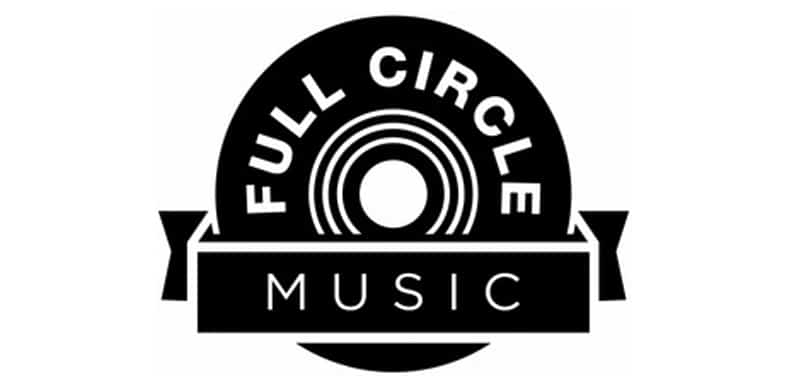 GRAMMY® winning producer Seth Mosley interviews guests including Tom Douglas, Neal Avron, Jason Turner, Reid Shippen and more
Nashville, Tenn. (February 2, 2016) – Focusing on the experiences, knowledge, skills and advice of the best in music, Full Circle Music has launched a weekly podcast, The Full Circle Music Show, giving veterans a chance to share what they have learned in the industry. Episodes of the Full Circle Music Show are available on iTunes and FullCircleMusic.org.
Bearing iconic guest names such as Tom Douglas (Lady Antebellum, Miranda Lambert and Tim McGraw), Tim Lauer (Taylor Swift, Blake Shelton and The Civil Wars), Neal Avron (Sara Bareilles and Fall Out Boy), Jason Turner (OneRepublic and Backstreet Boys), Reid Shippen (Keith Urban and Kenny Chesney) and more, each podcast is moderated by GRAMMY® Award Winner Seth Mosley of Full Circle Music. Future guests for 2016 include Michael W. Smith (multi-platinum selling singer, songwriter and musician), Jason Ingram (Chris Tomlin, Meredith Andrews) and Brad O' Donnell (Vice President of A&R, Capitol CMG Label Group).
"The Full Circle Music Show has been one of the most fun things I've been a part of in my career. It's the back story that I love," shares Mosley. "Most people don't know the blood, sweat and tears that goes into making a successful career in the music business. This shines a light on what it really takes to make it. It shows the 'why' of the industry. I'm inspired more every day to get up and go to work since we started doing this show. I hope it's inspiring and enlightening for the listener too."
For more information on Full Circle Music and The Full Circle Music Show, visit FullCircleMusic.org.
The Full Circle Music Show Episodes
1: Why with Seth Mosley
2: Emergency with Reid Shippen
3: Servant with Brown Bannister
4: Vulnerability with Tom Douglas
5: Preparation with Neal Avron
6: Tenacity with Mia Fieldes
7: Relationships with Steve Ford
8: Enjoyment with Sean Moffitt
9: Ally with Jason Turner
10: Friendship with John Mays
11: You Got It Man with Tim Lauer
About Full Circle Music:
Under the leadership of GRAMMY®-winning producer and songwriter Seth Mosley (SESAC Writer of the Year 2014, Billboard No. 1 Producer 2013, GMA Dove Award Songwriter of the Year 2015, non-artist), Full Circle Music is comprised of a team of producers, engineers, songwriters, editors, studios and creators that work with both signed and independent artists. With 20 No. 1 singles and credits including Mat Kearney, MercyMe, TobyMac, Jon Foreman (Switchfoot), Sidewalk Prophets, Newsboys and country acts like High Valley, Ricky Skaggs and more, the Full Circle Music team offers a wealth of combined experience from multiple genres including pop, Christian and country.
Get Connected with Full Circle Music
Website
Twitter
Facebook
Instagram
##
Media Contact:
Velvet Kelm, Courtney Hyder and Kirsten Grenier
the media collective
velvet@themcollective.com, courtney@themcollective.com & kirsten@themcollective.com
(615) 591-7989
www.themcollective.com