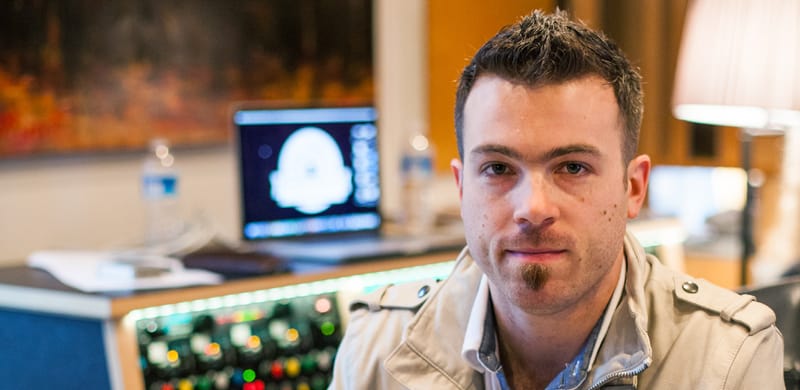 Nashville, Tenn. (June 22, 2016) – Full Circle Academy presents the first Music-Makers Bootcamp, dedicated to producers, artists and songwriters in the Nashville area. Featuring special guest coaches Mia Fieldes (Chart-Topping Songwriter), Matt Hammitt (Hit Artist and Songwriter), Sean Moffitt (Multi-Platinum Mix Engineer), Mike X. O'Connor (GRAMMY® Winning Music Producer) and Manafest (International Artist and Music Business Coach), the music industry courses will be held August 26-28 in Franklin, TN. Led by GRAMMY® acclaimed producer Seth Mosley, a small group of students enrolled in the bootcamp will have the opportunity to receive exclusive, specialized training from music industry professionals.
Early-bird pricing for a Gold Ticket will remain at $300 until July 1 when prices increase to $397. Students admitted into the bootcamp will participate in topics of songwriting fundamentals, while receiving live training and critique from active industry professionals. For more information, and to join the Full Circle Academy Music Makers Bootcamp, visit fullcirclegoeslive.com.
Continuing to provide noteworthy content to avid listeners, The Full Circle Music Show features top industry influencers over the series of their 29 episode podcast. Notable guests include Mike Snyder (William Morris Entertainment), Casey Brown (Rascal Flatts), Matt Hammitt (former Sanctus Real frontman), Seth Morrison (Skillet lead guitar), Josh Bailey (Word Entertainment) and many more. For more information on The Full Circle Music Show, visit fullcirclemusic.org/podcast-media.
About Full Circle Music:
Under the leadership of GRAMMY®-winning producer and songwriter Seth Mosley (SESAC Writer of the Year 2014, Billboard No. 1 Producer 2013, GMA Dove Award Songwriter of the Year 2015, non-artist), Full Circle Music is comprised of a team of producers, engineers, songwriters, editors, studios and creators that work with both signed and independent artists. With 20 No. 1 singles and credits including Mat Kearney, MercyMe, TobyMac, Jon Foreman (Switchfoot), Sidewalk Prophets, Newsboys and country acts like High Valley, Ricky Skaggs and more, the Full Circle Music team offers a wealth of combined experience from multiple genres including pop, Christian and country.
Get Connected With Full Circle Music
www.fullcirclemusic.org
www.thefullcircleacademy.com
Twitter
Facebook
Instagram
Snapchat // fullcirclem
Hashtag // #FullCircleMusicShow
##
Media Contact:
Velvet Kelm, Courtney Hyder, Kirsten Grenier & Brooke Huppenthal
the media collective
velvet@themcollective.com
courtney@themcollective.com
kirsten@themcollective.com
brooke@themcollective.com
(615) 591-7989
www.themcollective.com