NEWS: Aaron Wilburn Joins The Exclusive Songwriting Staff Of Daywind Publishing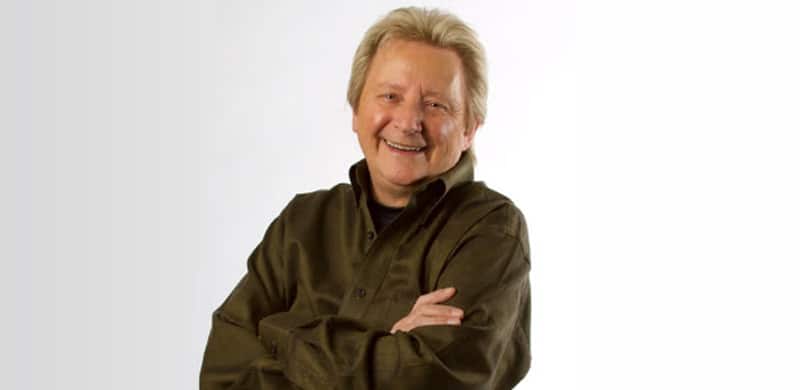 Hendersonville, TN (August 13th, 2015) – Known primarily for his comedic stylings that leaves audiences in stitches, Aaron Wilburn is a man of many talents. An accomplished songwriter with dozens of hit songs in his portfolio, Aaron's writing abilities have provided Southern Gospel music with songs such as 'Four Days Late,' 'The Reason That I'm Standing,' 'That Sounds Like Home To Me,' and 'It's Beginning To Rain,' among others. With such a history of top-notch songs, Daywind Publishing is pleased to announce the addition of Aaron Wilburn to their songwriting staff.
The singer/songwriter/comedian has been entertaining audiences around the globe for decades, having traveled the world with the Gaither Homecoming tour, in addition to his solo dates, and reached millions through his YouTube videos. But it's his songs that have earned him GRAMMY and Dove Award nominations, as well as a spot in the Alabama Music Hall of Fame.
"Aaron Wilburn is among the greatest story tellers of his generation, whether it is on stage with a load of laughs or with a lyric married to melody," notes Rick Shelton, Vice President of Music Publishing at Daywind. "We are grateful for the opportunity to build upon the momentum of his consistent creation of hit songs. We are thrilled to participate in the story of Aaron's work yet to come."
Daywind Music Publishing services an impressive roster of acclaimed songwriters including Jason Cox, Gerald Crabb, Chris Cron, Michael Fordinal, Ricky Free, Marty Fundeburk, Joseph Habedank, Scott Inman, Justin Kintzel, Aaron Rice, Kyla Rowland, John Darin Rowsey, Belinda Smith, Sue Smith, Sam Tinnesz, Aaron Wilburn and Dianne Wilkinson. For more information, visit facebook.com/daywindpublishing or info@daywindpublishing.com.
##
Media Contact:
Dani Phillips
publicity@daywind.com