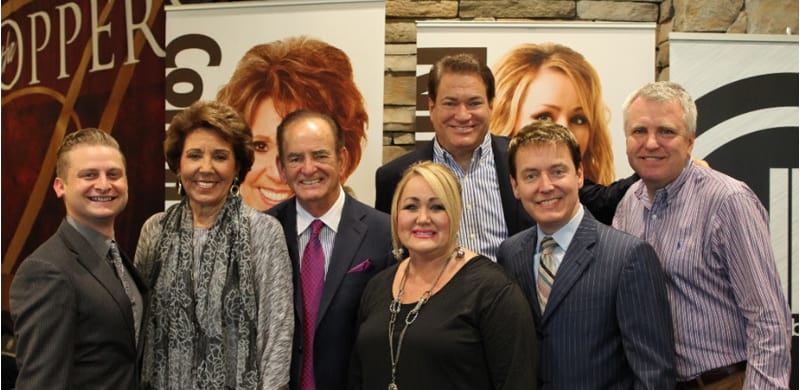 Hendersonville, TN (October 6, 2015) – Daywind Records is excited to announce the addition of The Hoppers to its roster of talented artists. This award-winning family, widely known as America's favorite family of Gospel Music, has been singing to audiences around the world for over 57 years. From performances in Israel, Europe and Africa, to Carnegie Hall and Gaither Homecoming videos, The Hopper's legacy has spanned the decades, with now three generations of Hoppers on stage together.
"We are thrilled to add The Hoppers to the Daywind family!" shares Scott Godsey, A & R Director of Daywind Records. "It's an honor to work with such a talented group and to be a small part of their family's legacy. We look forward to great things in the future."
The Hoppers will announce their debut Daywind release in the coming weeks. The first single release through Daywind, "Jesus, The One" impacts radio this month.
Daywind Records is home to an award-winning roster of artists, including Legacy Five, Adam Crabb, Browders, Jim Brady Trio, Karen Peck & New River, Joseph Habedank, Adam Crabb, Blackwood Brothers, Bowling Family, Tribute, Nelons, Brian Free & Assurance, and Wilburn & Wilburn, among others. Daywind is distributed to retail through New Day Christian Distributors, Sony Red, and all major digital outlets, including iTunes. For more information, visit www.daywindrecords.com or contact Dani Phillips at publicity@daywind.com.
For more information on The Hoppers, visit thehoppers.com.
##
Media Contact:
Dani Phillips
publicity@daywind.com